Marketing Technology Strategies to Attract Customers & Build Sales
Unlock insights to help accelerate growth
Resources to help accelerate growth
With Curated Coaching for Entrepreneurs, you'll get free, small-group (up to three business owners) coaching and actionable insights to help accelerate your business's potential.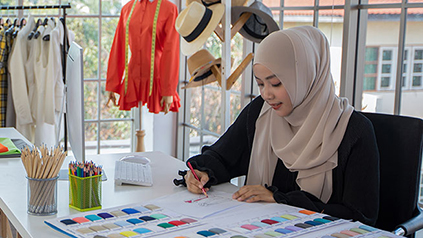 Building Your Brand Strategy
Define the visual and verbal significance of your brand, articulate your purpose and develop a differentiated strategy to win the hearts and minds of your customers.
Connect with expert consultants on your schedule, and get educational resources curated for your business. You'll walk away with a personalized game plan and strategic tools needed to grow your business on your terms.