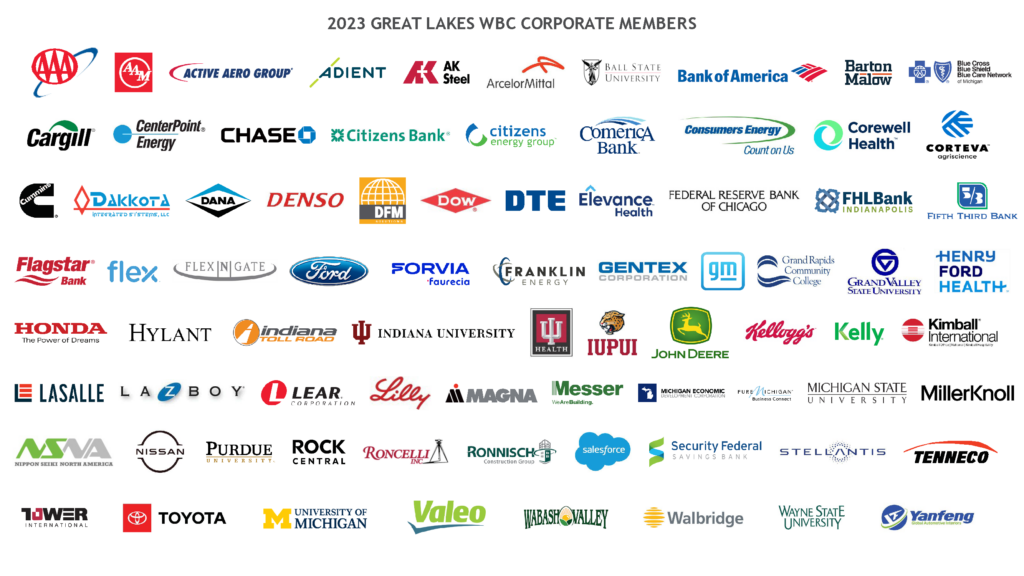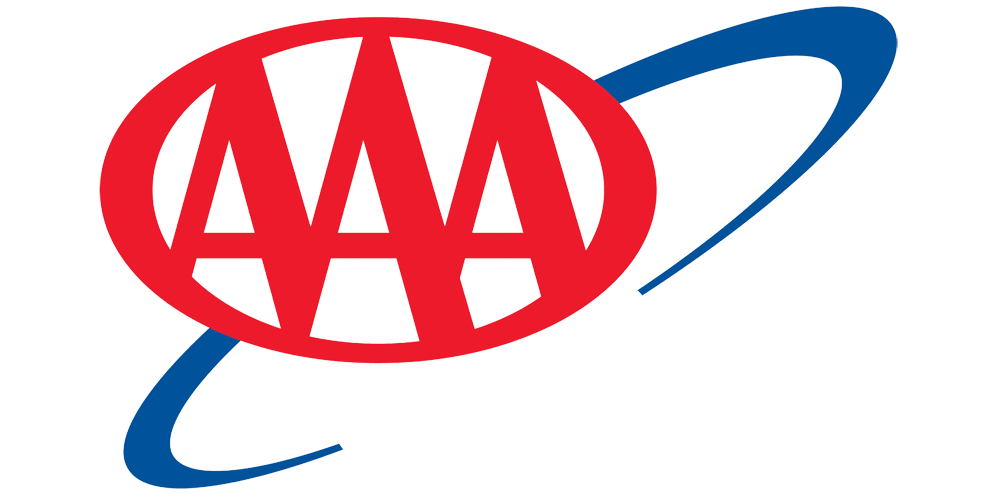 The Auto Club Group (ACG) and its affiliates provide membership, insurance, financial services, and travel offerings to over 9.8 million members across eleven states and two U.S. territories. ACG mission includes protecting and advancing freedom of mobility and improving traffic safety.
Anand Kumar | Director Supply Chain Program
---

Active Aero Group is a global logistics supply chain solutions provider noted for its proprietary spot bid technology, uniquely supported by owned/controlled ground and air assets. Recognized as the leading provider of on-demand air charter cargo services.
Debbie Rose | Purchasing / Executive Assistant
---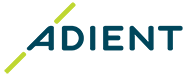 Adient is an American Irish-domiciled company that manufactures automotive seating for customers worldwide and is based in Plymouth, Michigan.
Sherry Diccion | Supplier Diversity Manager
---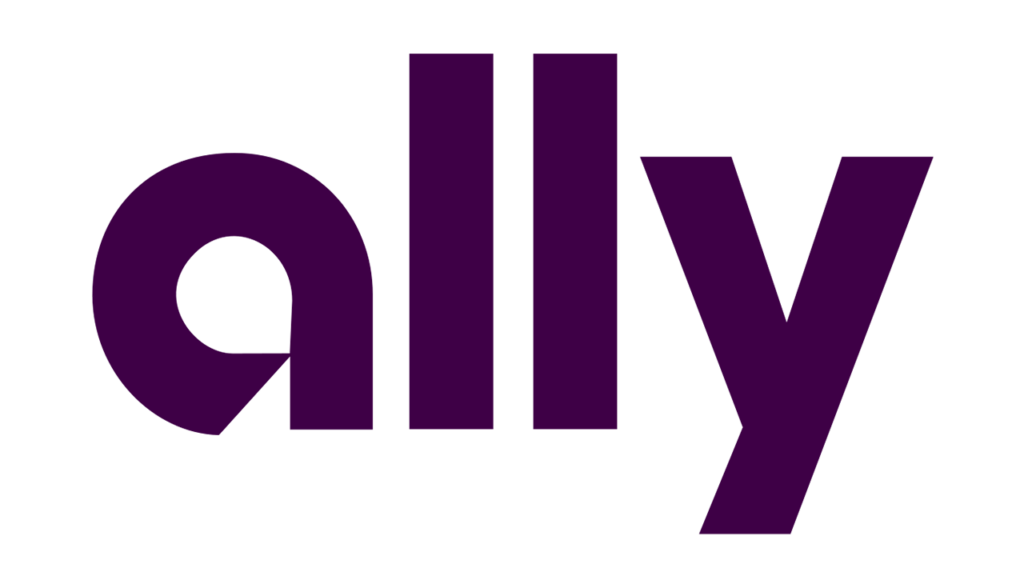 Ally Financial is a bank holding company organized in Delaware and headquartered in Detroit, Michigan. The company provides financial services including car finance, online banking via a direct bank, corporate lending, vehicle insurance, mortgage loans, and an electronic trading platform to trade financial assets.
T.J. Lewis | Director of Supplier Diversity
---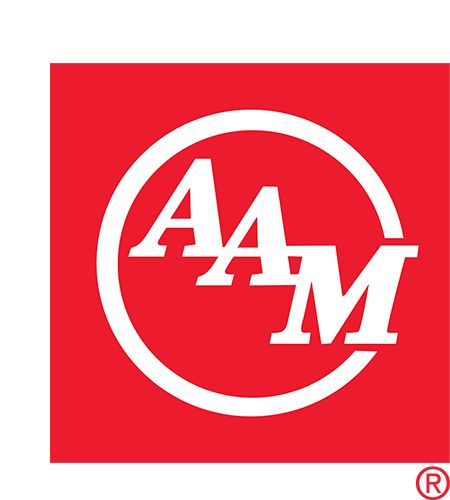 As a leading global tier 1 automotive supplier, AAM designs, engineers and manufactures highly advanced electric propulsion, driveline, and metal forming technologies that are making the next generation of vehicles smarter, lighter, safer and more efficient. Headquartered in Detroit, AAM has approximately 18,000 associates operating at nearly 80 facilities in 17 countries to support our customers on global and regional platforms with a focus on quality, operational excellence and technology leadership. To learn more, visit aam.com.
Jennifer Good | Sr. Mgr. Supplier Relations, Compliance & Diversity
---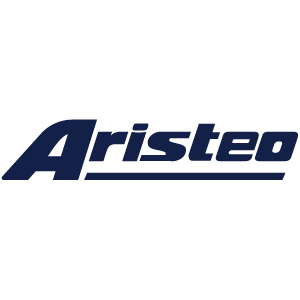 Aristeo Construction, founded in 1977, is one of the nation's largest general contractors, serving manufacturing, industrial, utility and commercial customers across the U.S. Our business was designed to offer a comprehensive suite of construction services–from preconstruction to project execution–across multiple construction delivery methods, including preconstruction services, general contracting, design-build, construction management, program management, facility maintenance, and self-perform services.
Anne Martinelli | Chief Strategy Officer
---

Ball State University is a public research university, founded in 1918 in Muncie, Indiana, Ball State University offers about 120 majors and 100 graduate degrees through seven academic colleges.
Roger Hassenzhal | Supplier Diversity
---
Building with the American Spirit: People, Projects, Communities. The Barton Malow Family of Companies is made up of four entities and five partner firms across North America.
Dannis Mitchell | Director, Community Engagement
---

Benteler is a global group of companies engaged in the development, manufacturing, and marketing of safety-relevant products, systems, and services for the automotive, energy, and engineering sectors.
Pam Cummings | Manager Supplier Diversity
---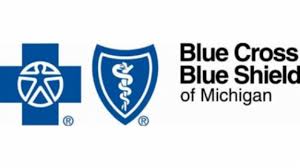 Blue Cross Blue Shield of Michigan (BCBSM) is an independent licensee of the Blue Cross Blue Shield Association. BCBS of Michigan is a nonprofit organization that provides and administers health benefits to more than 4.3 million members residing in Michigan, in addition to members of Michigan-headquartered groups who reside outside the state.
Lisa Pointer | Supplier Diversity Manager
---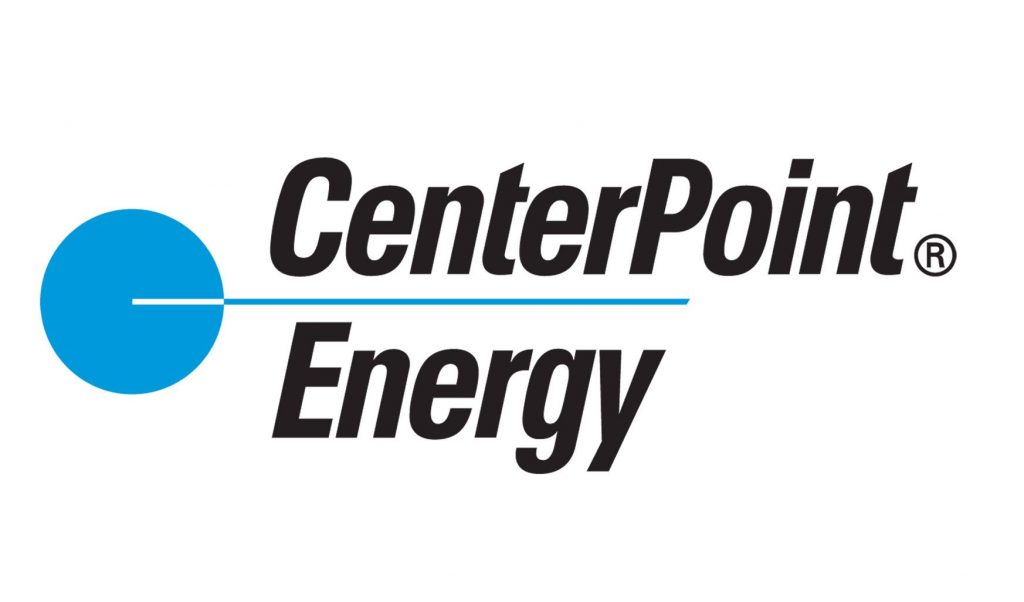 CenterPoint Energy is an energy delivery company with regulated electric and natural gas utility businesses and competitive businesses. Services range from transmission and distribution, pipeline construction, on-site energy-efficiency projects, and construction to delivered natural gas services before and after the gas meter to customers.
Chris Stanley | Supplier Diversity Lead Analyst
---

Citizens Bank offers personal and business banking, student loans, home equity products, credit cards, and more. You're made ready and so are we.™
Pamelo Tarro | Head of Procurement Operations
---
Citizens Energy Group is a broad-based utility service company, providing natural gas, thermal energy, water, and wastewater services to about 800,000 people and thousands of businesses in the Indianapolis area.
Mary Owen | Director of Supplier Chain
---

Cleveland Cliffs is an American steelmaking company headquartered in West Chester Township, Butler County, Ohio. The company, whose name was derived from the initials of Armco, its predecessor company, and Kawasaki Steel Corporation, was acquired by Cleveland-Cliffs in 2020.
Donna Meeks | Director – Corporate Purchasing
---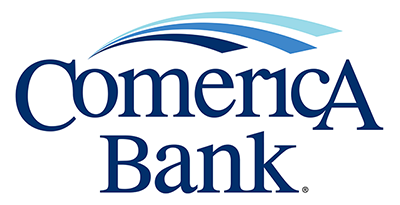 Comerica Incorporated (NYSE: CMA) is a financial services company headquartered in Dallas, Texas, and strategically aligned by three business segments: The Commercial Bank, The Retail Bank, and Wealth Management. Comerica focuses on relationships and helping people and businesses be successful. In addition to Texas, Comerica Bank locations can be found in Arizona, California, Florida, and Michigan, with select businesses operating in several other states, as well as in Canada and Mexico.
Teresa LeFevre | Vice President, Supplier Diversity Manager
---

Consumers Energy is a public utility that provides natural gas and electricity to 6.7 million of Michigan's ten million residents. It serves customers in all 68 of the state's Lower Peninsula counties.
Jermaine J. Buchanan | Supply Chain Advisor
---

Corewell Health (formerly Spectrum Health) is a not-for-profit health system that provides health care and coverage with an exceptional team of more than 60,000 dedicated people
Erica White | Sr. Analyst, Supplier Diversity
---

CSM Group manages clients' capital investments with comprehensive safety solutions, insightful construction project planning, and innovative execution.
Kristen Kremer | Development Manager
---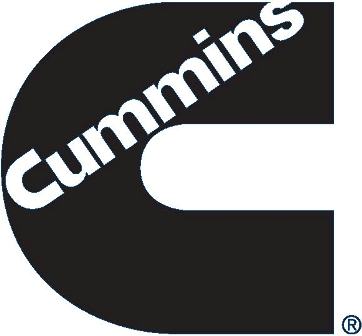 Cummins is an American multinational corporation that designs, manufactures, and distributes engines, filtration, and power generation products.
Helena Hutton | Diversity Procurement Manager
---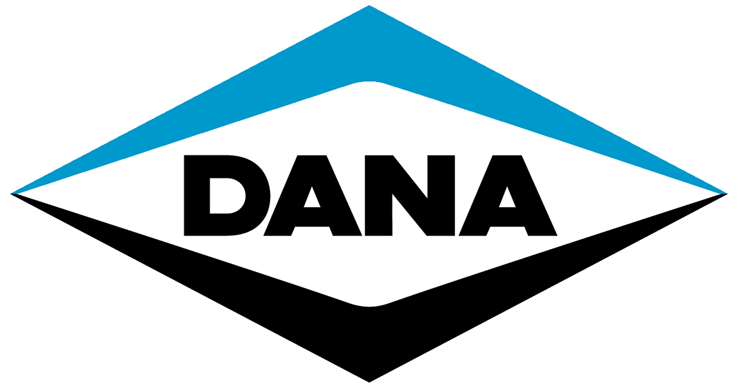 Dana Inc is an American supplier of axles, driveshafts, transmissions, and electrodynamic, thermal, sealing, and digital equipment for conventional, hybrid, and electric-powered vehicles.
Jennifer Radar | Purchasing Analytics & Supplier Diversity Development
---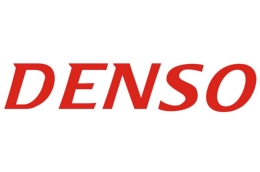 DENSO International America, Inc. (DIAM), located in Southfield, Michigan, is DENSO's North American regional headquarters and parent company for its North American operations, including design and production engineering, technical support, sales, and finance.
Carl Vaughn | Supplier Diversity Business Operations & Planning
---
DFM Solutions offers a full range of integrated facility services, maintenance services, and project & engineering services for industrial and commercial needs.
Lauren Rakolta | Supplier Diversity Lead
---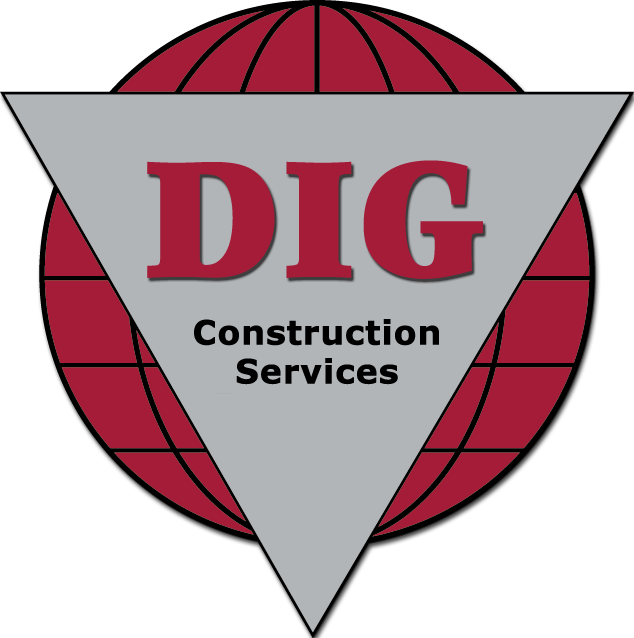 DIG Construction Services successfully provides innovative, forward-thinking construction management services to automotive/industrial, commercial, healthcare, institutional, and educational customers.
Stephanie Burnley | Co-Chief Executive Officer (CEO)
---

The Dow Chemical Company is a materials science company dedicated to giving our customers the solutions they need to both achieve their goals and create a better tomorrow.
Erica Stephens-Lynch | Global Supplier Diversity Director/Purchasing I&D Director
---

DTE Energy (NYSE: DTE) is a Detroit-based diversified energy company involved in the development and management of energy-related businesses and services nationwide. Its operating units include an electric company serving 2.2 million customers in Southeast Michigan and a natural gas company serving 1.3 million customers in Michigan.
Courtney Steward | Supplier Diversity Analyst
---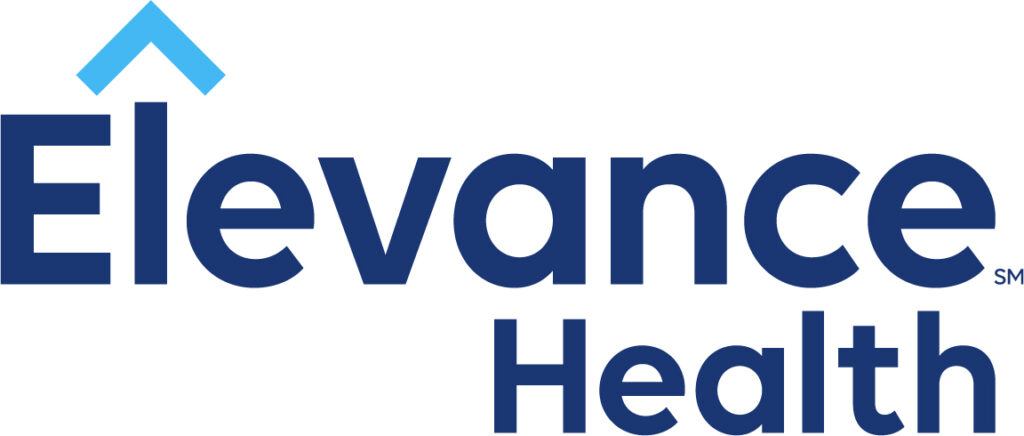 Elevance Health, Inc. provides health insurance and related services in the United States, including medical, pharmaceutical, dental, behavioral health, long-term care, and disability plans through affiliated companies such as Anthem Blue Cross and Blue Shield, Empire BlueCross BlueShield in New York State, Anthem Blue Cross in California, Wellpoint and Carelon.
Dolly Serrant Ayes | Supplier Diversity Manager
---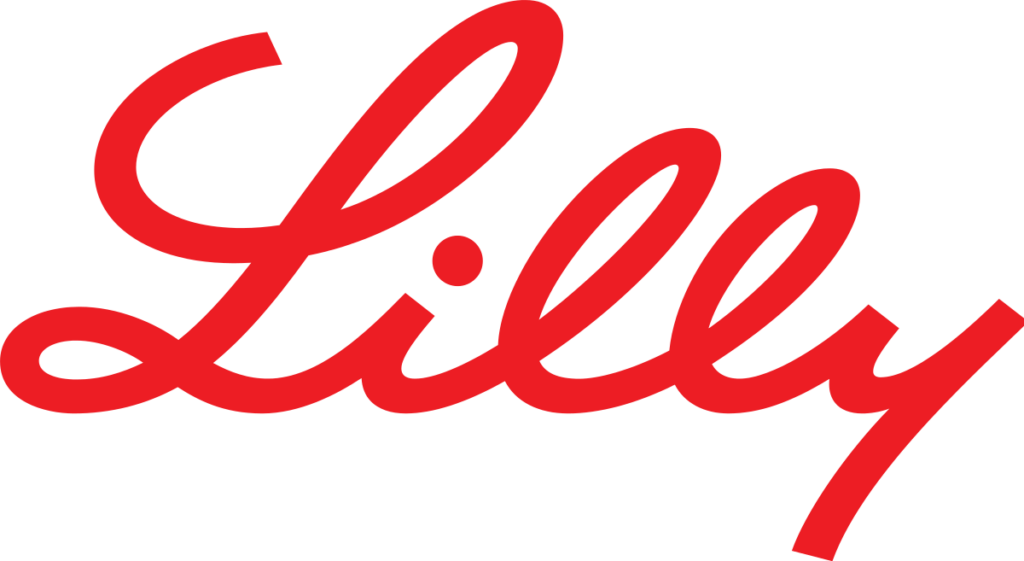 Eli Lilly and Company is a global pharmaceutical company headquartered in Indianapolis, Indiana with clinical research conducted in more than 55 countries and products marketed in 120 countries. Lilly unites caring with discovery to create medicines that make life better for people around the world.
Shirley Tang-Audritsh | Associate Director – Supplier Diversity
---

Forvia (Faurecia) is one of the largest automotive technology suppliers in North America. With its North American headquarters in Auburn Hills, Michigan, Faurecia North America supports four core business groups: Interiors, Seating, Clean Mobility, and Electronics.
Raymond Boufford | Vice President – Minority Business Development & Business Transformation
---

The Federal Home Loan Bank of Indianapolis (FHLBI) is a regional wholesale bank that has been meeting the liquidity needs of member financial institutions throughout Indiana and Michigan since 1932.
Bryan Phillips | Diversity, Equity & Inclusion Program Manager
---

The Federal Reserve Bank of Chicago is one of 12 regional Reserve Banks across the United States that, together with the Board of Governors in Washington, D.C., serve as the central bank for the United States.
Mark Hands | Supplier Diversity Program Manager
---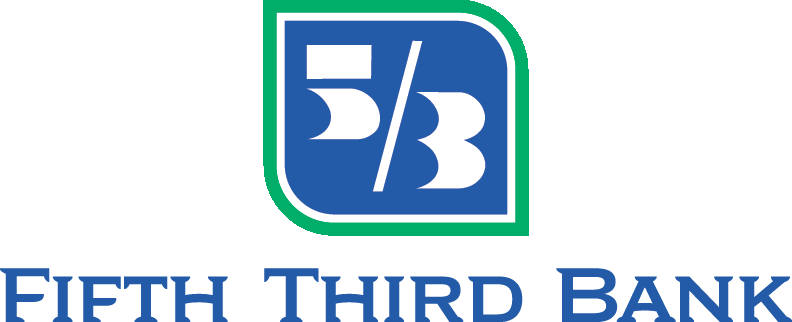 Fifth Third Bancorp is a diversified financial services company headquartered in Cincinnati, Ohio and the indirect parent company of Fifth Third Bank, National Association, a federally chartered institution. Fifth Third operates four main businesses: Commercial Banking, Branch Banking, Consumer Lending and Wealth & Asset Management.
Tawnya Rose | Interim – Community & Economic Development Manager
---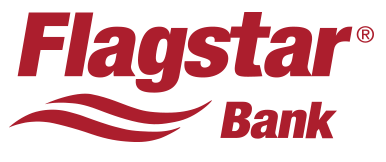 Flagstar Bank is a bank headquartered in Michigan. It is the primary subsidiary of Flagstar Bancorp, Inc., a bank holding company. It is one of the largest residential mortgage servicers and is on the list of largest banks in the United States.
Mary Mbiya | Vice President Diversity & Inclusion
---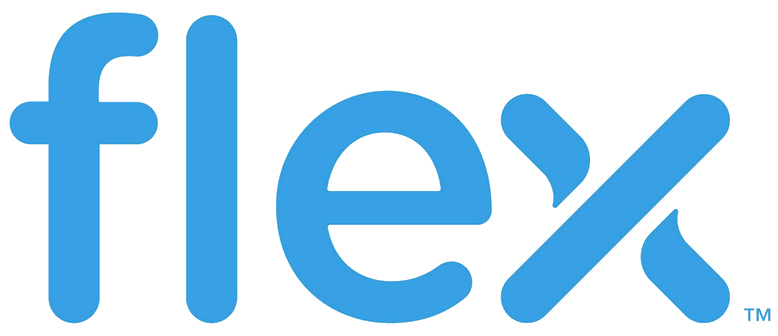 Flex is the manufacturing partner of choice that helps a diverse customer base design and build products that improve the world. Through the collective strength of a global workforce across 30 countries and responsible, sustainable operations, Flex delivers technology innovation, supply chain, and manufacturing solutions to diverse industries and end markets.
Brian Moore | Director, Business Development & Diversity
---
Flex-N-Gate produces the highest quality products and systems for the automotive industry. With our extensive plastics, metals, lighting, and mechanical assemblies experience, we persistently strive for continuous improvement and on-time delivery of defect-free products.
Shannon Barlow | Supplier Diversity Coordinator
---

Ford Motor Company is an American multinational automaker that has its main headquarters in Dearborn, Michigan. In the words of our founder, Henry Ford, "To do more for the world than the world does for you. That is success." Throughout our 117-year history and today, we strive to do more through our products, our services, and by supporting the communities where we operate globally. We are proud of our contributions – yesterday, today, and tomorrow.
LaTara K. Brown | Supplier Diversity & Inclusion
---

Franklin Energy develops technology and implements energy efficiency, demand response, and other distributed energy resources programs for utilities.
Mark Sebree | Director of Diverse Sourcing & Inclusion
---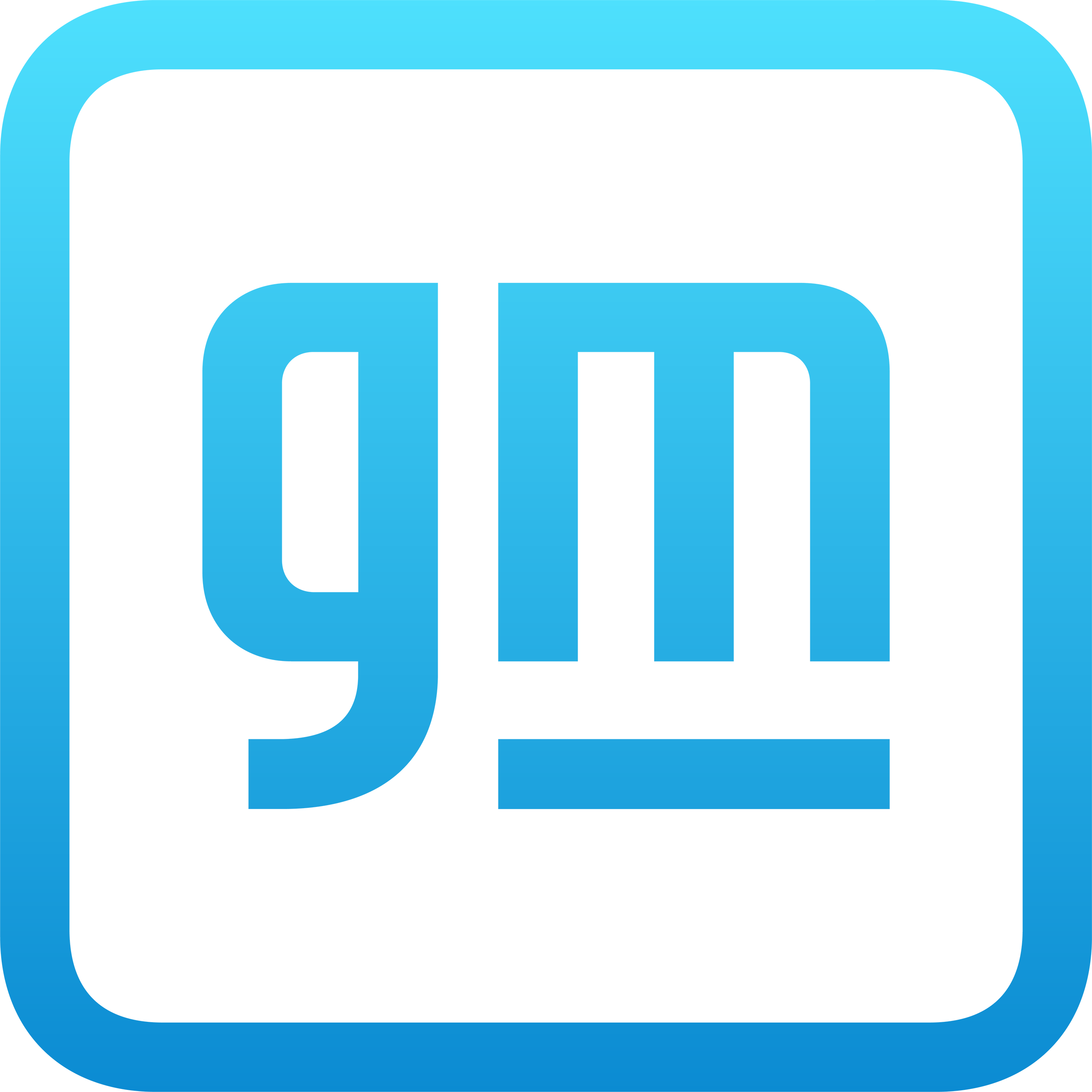 General Motors Company is an American multinational corporation headquartered in Detroit that designs, manufactures, markets, and distributes vehicles and vehicle parts, and sells financial services, with global headquarters in Detroit's Renaissance Center.
Polly Lenear | Program Manager Supplier Diversity
---

Gentex is first and foremost a technology company, proficient in a wide range of core competencies that yield a unique fusion of technologies. They currently develop and manufacture custom high-tech electronic products for the automotive, aerospace, and commercial fire protection industries.
Joe Mathews | Vice President, Purchasing
---

Gentherm Incorporated, formerly called Amerigon, created the first thermoelectrically heated and cooled seat system for the automotive industry.
Brent Jump | Vice President of Purchasing
---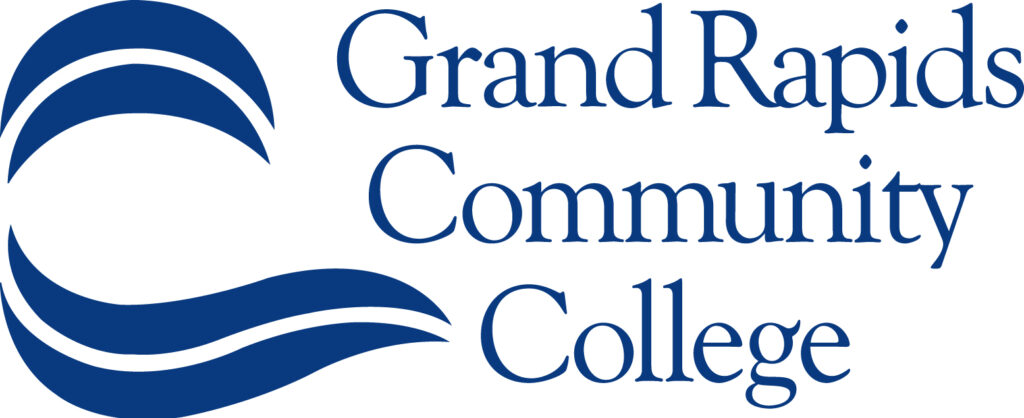 Grand Rapids Community College (GRCC) is a public community college in Grand Rapids, Michigan. At GRCC traditional classrooms have been transformed into state-of-the-art learning spaces. These learning spaces support the breadth of educational opportunities available at GRCC, including experiential learning, honors courses, seminars, workshops, training courses, and online learning.
Mansfield Matthewson | Director of Purchasing
---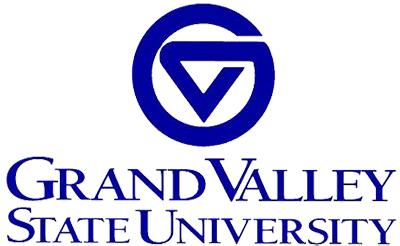 Grand Valley State University, established in 1960, one of the 100 largest universities in the nation, attracts nearly 25,000 students with high-quality programs and state-of-the-art facilities. Grand Valley offers 94 undergraduate and 42 graduate degree programs and has campuses in Allendale, Grand Rapids, and Holland, Michigan.
Valerie Rhodes-Sorrelle | Vendor Relations Manager
---

Haworth Inc. is a privately held, family-owned office furniture manufacturer headquartered in Holland, Michigan, United States. The company designs and manufactures adaptable workspaces, including movable walls, systems furniture, seating, storage, and wood case goods.
Frances Hogsten | Vice President Global Sourcing
---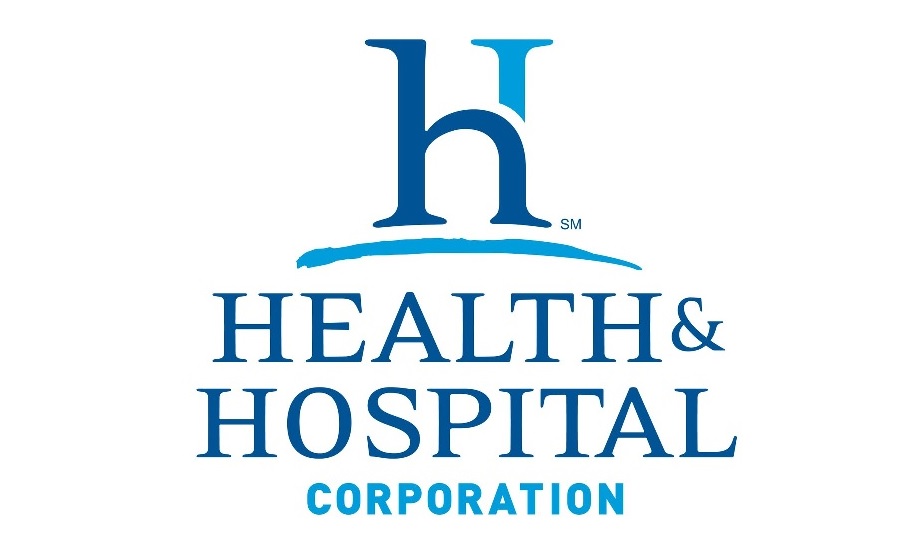 Health and Hospital Corporation of Marion County's Division of Public Health is known as the Marion County Public Health Department (MCPHD). MCPHD has served the residents and visitors of Marion County, Indiana for nearly 100 years.
Cathy Sheckel | Director of Purchasing
---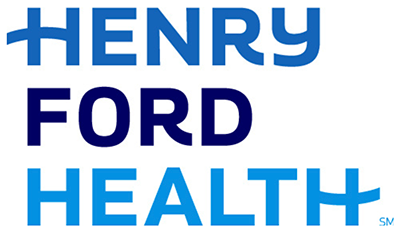 The Henry Ford Health System is a comprehensive, integrated, non-profit health care organization in Metro Detroit. The corporate office is at One Ford Place, Detroit, Michigan. Henry Ford established the health system in 1915, and it is currently run by a 15-member board of trustees.
Valencia Stoudamire | Vice President, Supplier Diversity and Place-Based Investments
---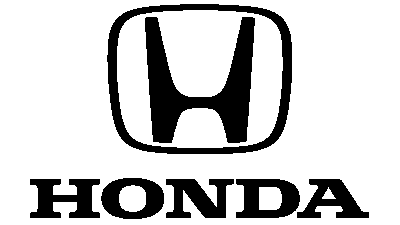 Honda of America Manufacturing's operations in Ohio encompasses every facet of our business from our history to our products, such as the Honda Accord Sedan & Coupe along with the Acura TLX and ILX for customers in more than 100 countries around the world.
Michael Bracey | Purchasing Planning Procurement Diversity
---

Hylant offers insurance, employee benefits and risk management consulting services for businesses and individuals. The Hylant mission is to strengthen and protect the businesses, employees and communities of our client family by embracing them as our own.
Mellissa Zuzg | Client Executive, Employee Benefits
---

ITRCC is responsible for the construction, maintenance, repair, and operation of the Indiana Toll Road. ITRCC was established in 2006 and is headquartered in Elkhart, Indiana.
Rob Steed, CPSM | Procurement Manager
---

Inteva is a customer-driven global supplier of engineered components and systems for the automotive industry. Inteva has a strong commitment to the development of new materials, value-based innovations, and advanced process technologies to better serve our customers. Our advanced development capabilities include in-house design, rapid prototyping, testing resources, and R & D centers of excellence on four continents.
Lana Klein | Global Purchasing Director
---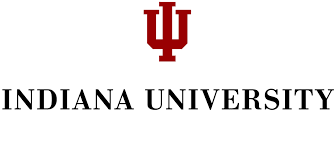 Indiana University Bloomington is a public research university in Bloomington, Indiana. It is the flagship campus of the Indiana University and, with over 40,000 students, its largest campus.
Richard Wise | Director of Supplier Diversity
---
Indiana University Health, formerly known as Clarian Health Partners, is a nonprofit healthcare system located in the U.S. state of Indiana. It is the largest and most comprehensive healthcare system in Indiana, with 17 hospitals under its IU Health brand and almost 30,000 employees.
James Duke | Program Director, Supplier Diversity
---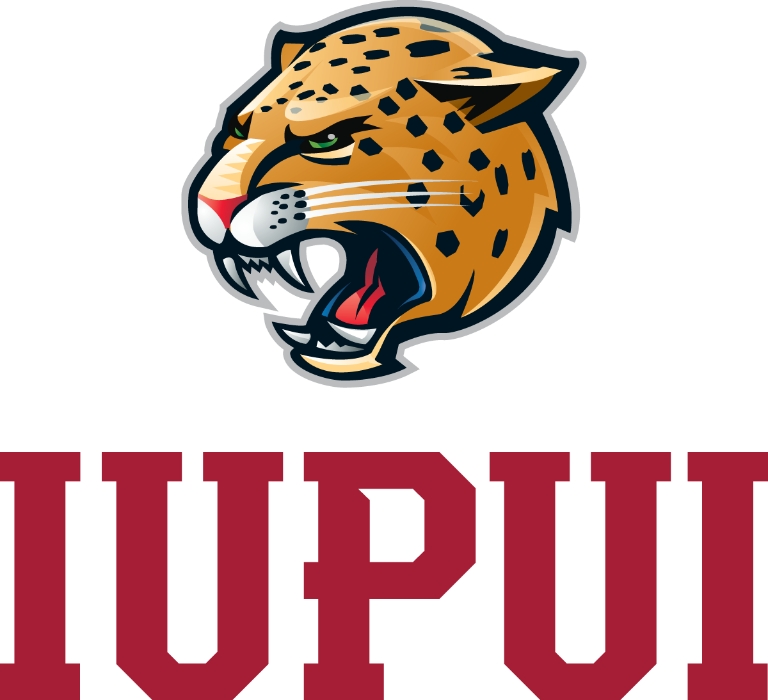 Indiana University – Purdue University Indianapolis is a public research university in Indianapolis, Indiana. A core campus of Indiana University that also offers Purdue University degrees, it is the result of a merger in 1969 of the Purdue Indianapolis Extension Center and Indiana University Indianapolis.
Robert Halter | Executive Director, Purchasing Services
---

The Kellogg Company, doing business as Kellogg's, is an American multinational food manufacturing company headquartered in Battle Creek, Michigan, United States. Kellogg's produces cereal and convenience foods, including crackers and toaster pastries, and markets its products by several well-known brands including Corn Flakes, Frosted Flakes, Pringles, Eggo, and Cheez-It. Kellogg's mission statement is "Nourishing families so they can flourish and thrive."
Debra Quade | Supplier Diversity Manager
---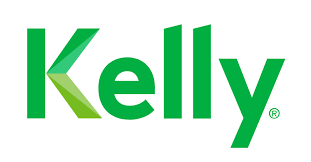 Kelly Services, Inc. is an American office staffing company that operates globally. The company places employees at all levels in various sectors including financial services, information technology, and law.
Brenda Marshall | Director Global Diversity Solutions
---
Kimball International consists of three furniture brands: Kimball Office, National, and Kimball Hospitality. It is the successor to W.W. Kimball and Company, the world's largest piano and organ manufacturer at certain times in the 19th and 20th centuries.
Marcie Rumfelt | Global Supply Chain Compliance Coordinator
---
LaSalle is a professional, full-service construction firm focused on delivering quality and performance in the built environment.
Joy Korte | GM Account Executive Supplier Diversity & Outreach Coordinator
---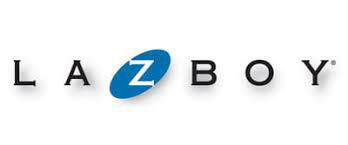 La-Z-Boy Inc. is an American furniture manufacturer based in Monroe, Michigan, USA, that makes home furniture, including upholstered recliners, sofas, stationary chairs, lift chairs and sleeper sofas
Kathy Mastin | Sr. Sourcing Manager
---
Lear Corporation is an American company that manufactures automotive seating and automotive electrical systems.
Barbara Morgan | Senior Buyer
---
Magna International Inc. is a Canadian mobility technology company for automakers.
Lisa Ross | Supplier Diversity Manager
---
Marathon Petroleum Corporation is an American petroleum refining, marketing, and transportation company headquartered in Findlay, Ohio.
---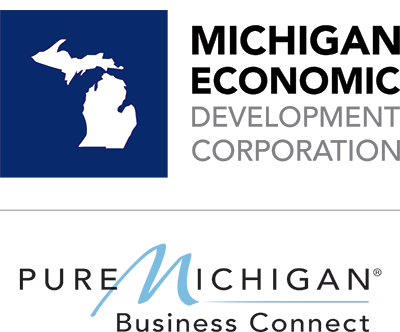 The Community Development unit focuses on creating vibrant, sustainable, and unique places by providing economic development services and programs to attract and retain talent in Michigan communities.
Tanya Markos-Vanno | Development & Operations Manager
---

MillerKnoll, based in Zeeland, Michigan, is an American company that produces office furniture and equipment and home furnishings. Its signature products include the Equa chair, Aeron chair, Noguchi table, Marshmallow sofa, and the Eames Lounge Chair.
Lynn Garrison | Sr. Manager, Supplier Diversity
---

Messer Construction provides unmatched leadership of complex, commercial construction projects specializing in Aviation, Federal/Military, Health Care, Higher Education, Industrial, and Science and Technology.
Sonya Walton | Economic Inclusion Manager
---

Michigan State University is a public land-grant research university in East Lansing, Michigan.
Janice Samuels | Purchasing Agent/Business Inclusion – Purchasing
---

Nissan North America, Inc., is an Automobile Manufacture, doing business as Nissan USA, is the North American headquarters, and a wholly-owned subsidiary of Nissan Motor Corporation of Japan. We believe in having customers for life, which is why we promise a full range of vehicles from the start with unique incentives and financing to optimize customer ownership.
Marcella McCullogh | Senior Supplier Diversity Manager
---

Nippon Seiki – North America (NSNA) is a tier-one supplier of Head-Up Display systems and Instrument Clusters. Major automotive OEM clients include General Motors, Fiat Chrysler Automobiles (FCA), Honda, BMW, Nissan, Mazda, and Subaru.
Therissa Allen | North American Supplier Diversity Purchasing Manager
---

Paychex, Inc. is a leading provider of integrated human capital management solutions for payroll, benefits, human resources, and insurance services.
---
Purdue University is a public land-grant research university in West Lafayette, Indiana, and the flagship campus of the Purdue University system.
Michael Babcock | Supplier Diversity Specialist
---
ROCK Central operates with the spirit of a startup and years of experience. Formed to support the growth of Rock Family Companies and provide the services that partners need to evolve while allowing them to focus on their business. ROCK Central's expertise encompasses human resources, accounting, technology, legal services, and more. From helping companies who are just getting started to working with experienced industry veterans, their teams will partner with you to help you go further.
Mike Sullivan | Director of Supplier Diversity
---

Roncelli is a privately owned construction company with ongoing operations in the United States, Canada, and Mexico delivering benchmark-setting, award-winning design, construction, and facility management solutions to its select customer base.
Ehrlich Crain | Director, Business Development & Diversity
---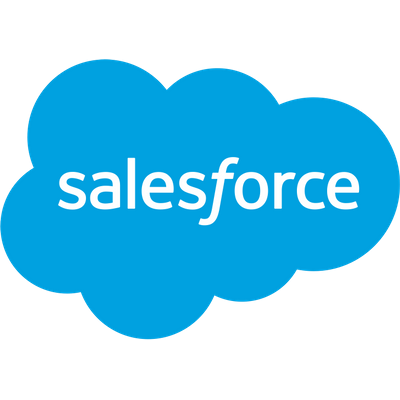 Salesforce.com, Inc. is an American cloud-based software company headquartered in San Francisco, California. It provides customer relationship management service and also provides a complementary suite of enterprise applications focused on customer service, marketing automation, analytics, and application development.
Lisa Hardin | Sr. Manager, Supplier Diversity
---

Security Federal Savings Bank has maintained a presence as a secure community bank since the doors opened in 1934. We are the premier financial institution in Cass, Indiana, and the surrounding counties.
Robert Hayes | Manager
---

Stellantis is a leading global mobility player guided by a clear mission: to provide freedom of movement for all through distinctive, appealing, affordable, and sustainable mobility solutions. Our Company's strength lies in the breadth of our iconic brand portfolio, the diversity and passion of our 400,000 people, and our deep roots in the communities in which we operate.
Bashar Cholagh | Senior Manager – Supplier Diversity Development and Purchasing Communications
---
Strategic Staffing Solutions (S3) is a global IT consulting and business services corporation that delivers staff augmentation, total workforce management programs, outsourced solutions, and direct hire recruiting with industry expertise in financial services, energy and utilities, oil, healthcare, and insurance, telecommunications and retail distribution.
Denise Olson | Vice President, Team Midwest
---

Tenneco is an American automotive components original equipment manufacturer and an aftermarket ride control and emissions products, manufacturer.
Tammy Hart | Purchasing Manager, Supplier Diversity
---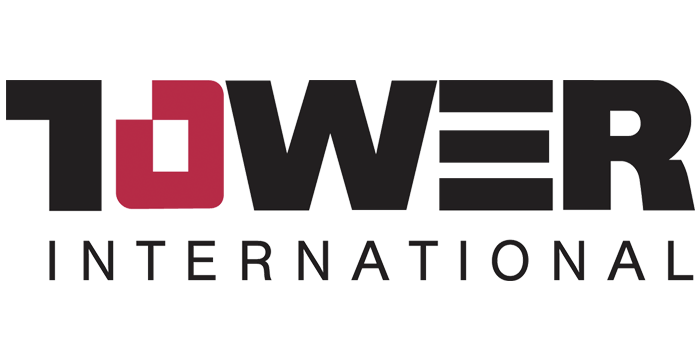 Tower International is a manufacturer of automotive structural metal components and assemblies primarily serving original equipment manufacturers.
Mary Brown | Vice President Purchasing North America
---

Toyota Motor North America, Inc. is a holding company of sales and manufacturing subsidiaries of Toyota Motor Corporation in the United States. Its services include government and regulatory affairs, energy, economic research, philanthropy, corporate advertising, and corporate communications.
Matt Greene | Purchasing Senior Manager – Supplier Diversity
---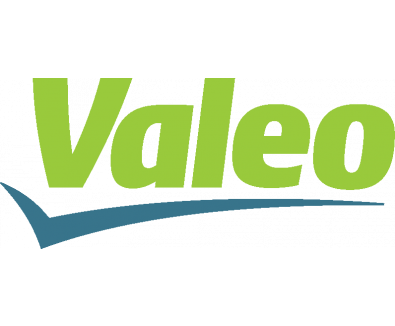 Valeo is an automotive supplier and partner to automakers worldwide. As a technology company, we design innovative solutions for smart mobility, with a particular focus on intuitive driving and reducing CO2 emissions. The Group also provides and distributes spare parts for automakers and independent aftermarket operators.
Tracy Deuman | Diversity Supplier Champion
---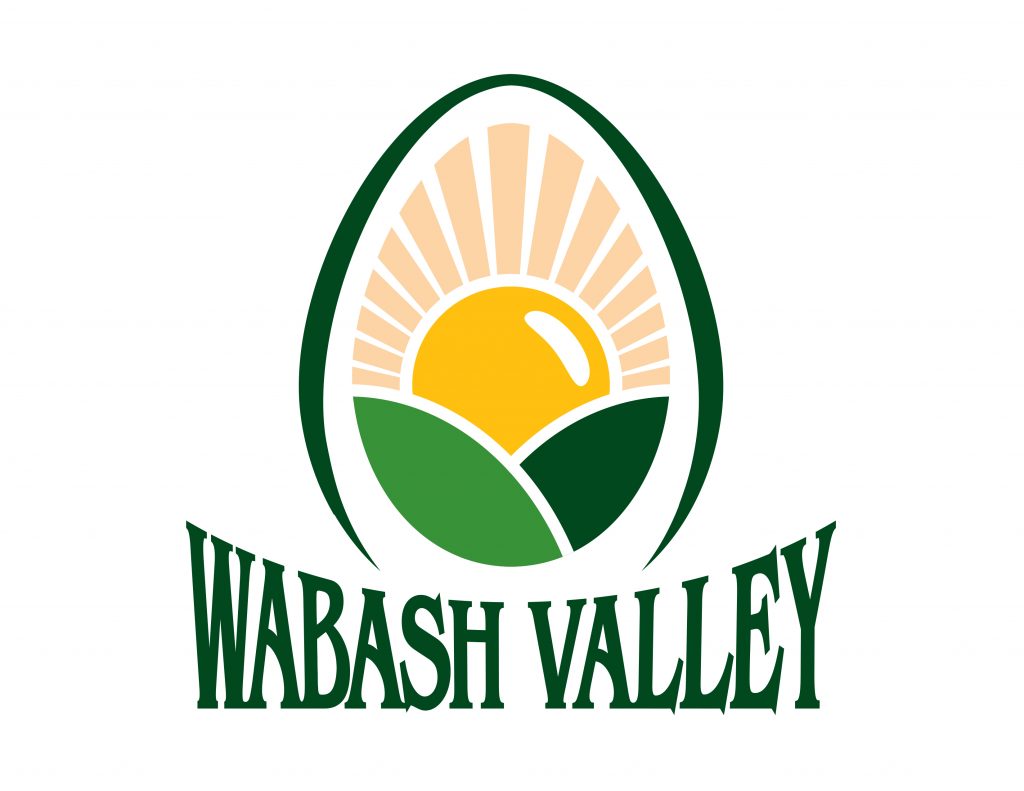 Wabash Valley is a leading United States egg processor and supplier of egg products to numerous global food industry leaders and brands. With our headquarters located in the beautiful rolling hills of Dubois County, Indiana, our operations are vertically integrated and spread across the Midwest with three independent egg processing plants in Illinois, Indiana, and Ohio.
Billy Harris | Human Resources
---

Walbridge is a full-service construction company headquartered in Detroit and has built projects both big and small in geographic locations ranging from Midland, Michigan to Chennai, India.
Jacquelyn Jackson | Assistant Vice President, Supplier Diversity
---
Wayne State University is a public research university in Detroit, Michigan. It is Michigan's third-largest university. A premier research university serving a diverse body of motivated students in vibrant Midtown, the cultural center of Detroit.
Kenneth Doherty | Assistant Vice President Procurement
---
Women's Enterprise magazine (WE USA) is the nation's foremost quarterly print and digital publication supporting Women's Business Enterprises (WBEs) and supply chain inclusion.
Don McKneely | Chief Customer Officer
---
Yanfeng is a leading global automotive supplier, focusing on interior, exterior, seating, cockpit electronics, and passive safety, and is exploring new business actively.
Jacinto Blanco | Supplier Diversity Manager
---