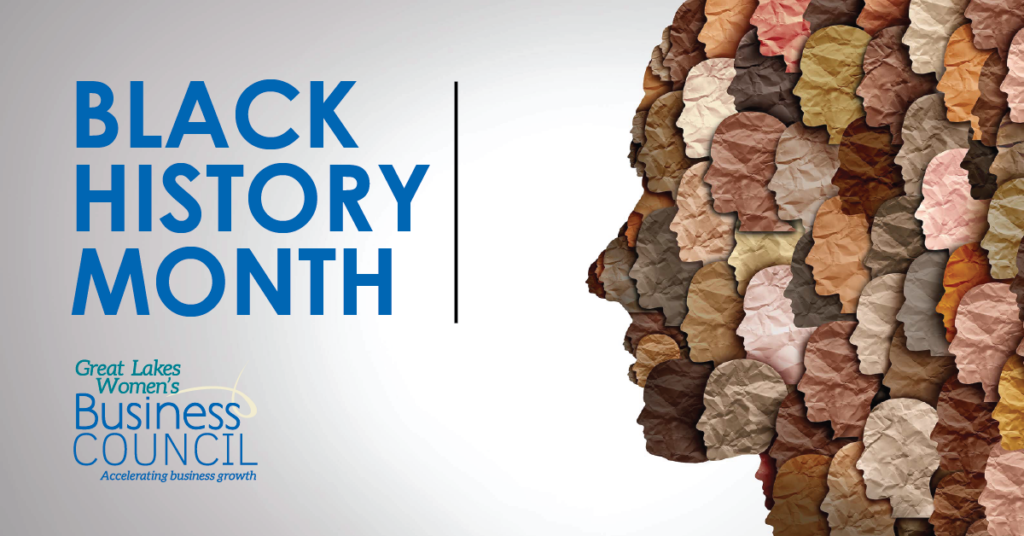 Recognizes Black History
Great Lakes Women's Business Council recognizes the fantastic accomplishments of our staff, members and clients. We are so fortunate to have such passionate and inspiring leaders who work each day to build and promote the community around us.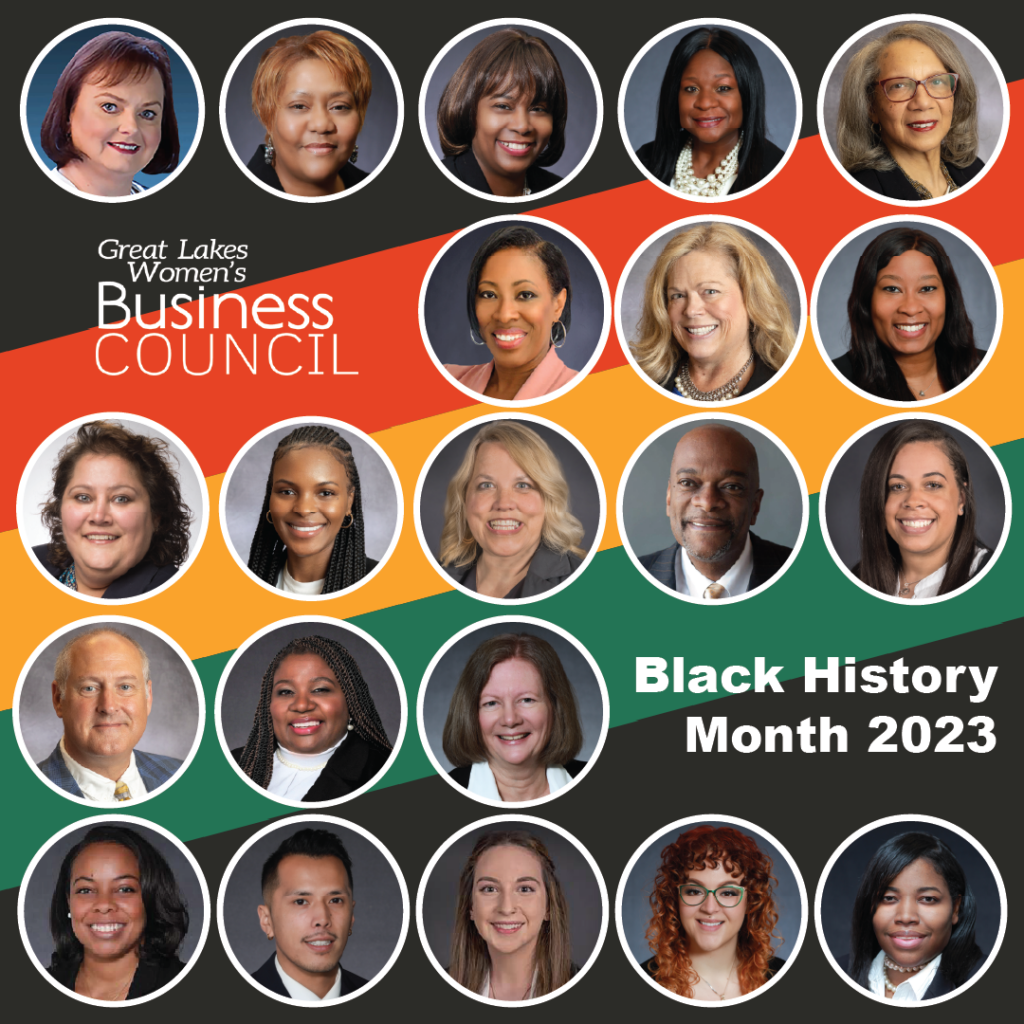 ---
2023 Black History
Since 1976, every American president has designated February as Black History Month and endorsed a specific theme. The Black History Month 2023 theme, "Black Resistance," explores how African Americans have resisted historic and ongoing oppression.
---
Shop Black-Owned Businesses
---
Hungry? Check Out These Black Owned Restaurants
---
Experience Black Culture In Indy
You want to connect with the places and spaces shaping the black experience in Indy. From the storied history of Indiana Avenue's jazz scene to the legacy of Madame Walker and the historic sites that tell the story. Experience the art that, in some cases, stands as tall as a building. You want to taste what our pioneering chefs are cooking and hear the city's unique sounds. Moreover, you want to connect with the people making it all happen. Visit visitindy.com.
---
Women Leaders in History
Oprah Gail Winfrey
Oprah, is an American talk show host, television producer, actress, author, and philanthropist. She is best known for her talk show, The Oprah Winfrey Show, broadcast from Chicago, which ran in national syndication for 25 years, from 1986 to 2011. Dubbed the "Queen of All Media", she was the richest African-American of the 20th century and was once the world's only black billionaire. By 2007, she was sometimes ranked as the most influential woman in the world.
---
Rosa Parks
Rosa Parks (1913-2005) helped initiate the civil rights movement in the United States and later became one of its primary organizers when she refused to give up her seat to a white man on a Montgomery, Alabama bus in 1955. Rosa Parks was a sexual Assault Investigator
---
Kamala Harris
Kamala Harris (1964-), California's former attorney general and later senator is the 49th vice president of the United States. She is the first female vice president, and the first African American and first Asian American vice president.
---
Fannie Lou Hamer
Fannie Lou Hamer (1917-1977) at the 1964 Democratic National Convention. Hamer was the vice-chairperson of the Mississippi Freedom Democratic Party, as well as a leader in the Student Nonviolent Coordinating Committee (SNCC), which organized the Freedom Summer voter registration drives.
---
Angela Davis
Angela Davis (1944-) is a Black feminist activist and academic, known for her affiliation with the Communist Party and connection to a politically charged murder and kidnapping case in 1970. After her acquittal, she became an educator and author.
---
Shirley Chisholm
Shirley Chisholm (1924-2005) was the first African American woman elected to the U.S. Congress, representing New York's 12th congressional district. In 1972, she made history again by becoming the first Black woman of a major party to run for a presidential nomination.
---
Carol Moseley Braun
Carol Moseley Braun (1947-) was elected in 1992 to represent Illinois in the U.S. Senate, a seat she held until 1998. She was the first African American woman elected to the Senate.
---
Sheila Jackson Lee
Sheila Jackson Lee (1950-), one of the longest-serving African American women in Congress, has represented the 18th Congressional District of Texas since 1995.
---
Susan Rice
Susan Rice (1964-), appointed by Barack Obama in 2009, was the first African American woman to serve as the U.S. ambassador to the United Nations. Later she became U.S. national security advisor. In 2021, Joe Biden tapped her to run the White House Domestic Policy Council.
---