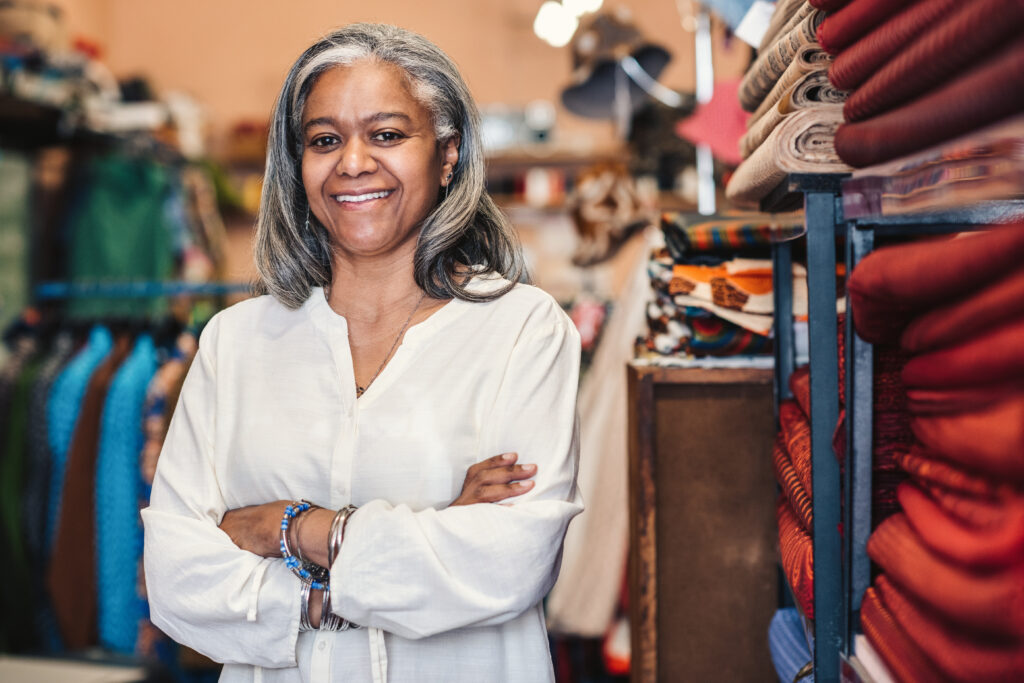 Women, contrary to popular misconceptions, have solidified a space in running businesses. Data from Ascent reveals that 42 percent of all companies in the United States are run by women, with half of all women-owned businesses being led by a minority. Even with those promising numbers, there are still more seats at the table to be filled by the thousands of women launching their own businesses every day.
One of the strongholds of small businesses in the digital age is a functional and memorable website. In fact, this is one of the focuses that the Great Lakes Women's Business Council covers in creating the perfect website. A simple and efficient way to kickstart your journey is to pick the right website builder to fit your plans.
GoDaddy
GoDaddy is a very secure and easy-to-use website builder that offers plans with extensive marketing tools, which can be very helpful when trying to penetrate a saturated market. On top of that, it's a solid way to establish yourself and differentiate your brand from the competition.
Although they have managed WordPress hosting that comes with domains, you can also use their template-based website builder. It is free on its own, but the use of plugins will start bringing in the fees. There are various plans that fit different needs and budgets, and you can also make use of their Artificial Design Intelligence to personalize your site.
The main reason you may want to look into GoDaddy is their penchant for driving web traffic in an affordable way. Their framework has the capacity to get you those page visits, so all you need to do is back it up with proper SEO practices, solid content for engagement, and reliable services. Because the builder already creates a user-friendly interface to start from, you just have to focus on getting conversions.
Wix
Wix is one of the most popular website builders that are perfect for a woman-owned small business. Namechk lists some of the best website builders with Wix coming out on top because of its no-code framework and 14-day moneyback guarantee. You don't need extensive coding knowledge to get your site running because every major building block is drag-and-drop. It's easy to set up and personalize, with tons of templates you can use or an artificial intelligence designer that builds your site from scratch based on your answers to a curated questionnaire.
There are free variations available, though it's worth investing in a plan so that you can remove any Wix branding or watermarks that may combat your brand identity. This can be a simple yet definitive difference, considering the reality that people are more critical of women in business. A new study featured by Business Leader reveals that a fifth of female entrepreneurs are not taken seriously when pitching their products or business, so it's worth establishing and reaffirming your site's credibility.
Squarespace
Squarespace is great for website hosting and design, with unlimited bandwidth. This is essential because statistics show that most users today will leave a website or page if it just takes more than three seconds to load. Digital.com even reports that 21 percent of online consumers will be dissatisfied with their shopping experience if the pages load too slowly.
Another reason women-owned businesses can bank on Squarespace is that its plans come with a one-year domain registration for free. As essential as a domain is to your online presence, this feature is truly helpful in starting up without added cost. Considering how women startups generally get underfunded when they don't have support from entities that champion them, it's worth considering these assets
Shopify
Shopify stands out as an eCommerce-centric website builder. While other options also have the functionality to set up a web store, this website builder is really the most streamlined eCommerce platform with an overall suite catering to the goal of selling products online.
It has a really robust inventory system that has been arguably perfected through its years of being a B2C host. What new and existing businesses may find most useful among its tools, though, are the customer analytics that provides insights into buying habits and store transactions. This data can be used to inform your marketing campaigns and future roadmaps.
The platform's range and scalability are also useful for different types of businesses, which makes sense since over 4 million live websites use Shopify in 2022.