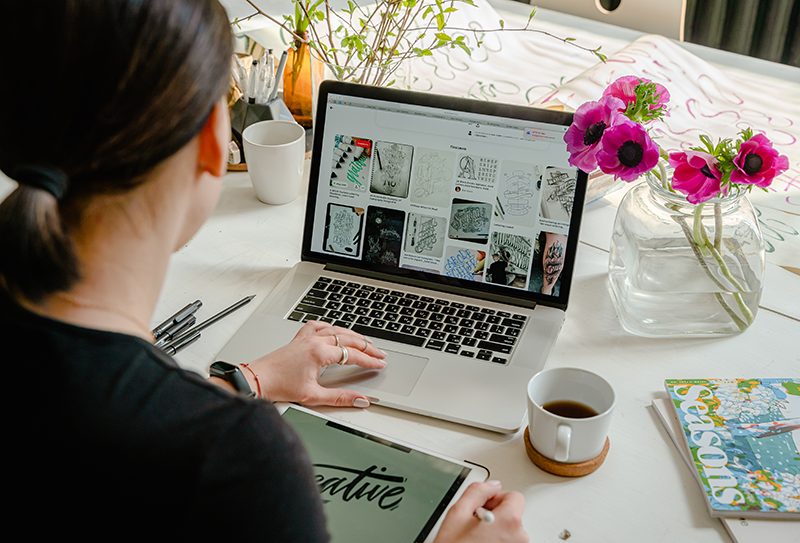 Small businesses are booming. Over 5 million new businesses launched last year — 55% more than the numbers reached in 2019, and your business might even be among them.
Now is a great time to get started, especially as more giant corporations struggle to deal with the Great Resignation. However, more small businesses also mean more competitors — so you need to work even harder to stand out.
The best way to do so is with a robust online presence. Having a website will play a significant role in helping you build it. Below are a few tips that you can use to get started.
Have one unique website
Having a single website will avoid confusing customers while making it easier to increase website traffic. If you already have a website and wish to create a new one, take the old one down before proceeding. More importantly, make sure that your sole webpage stands out.
The best way to do so is a memorable domain name. Ideally, this should align with your registered business name for better memory retention. For example, Michigan-based Ram Insurance & Financial Services, which we've previously featured as a women-owned certified business, can be found online at ramfinancialservices.com.
Host it somewhere reliable
Choosing the right web host for your site matters, as they'll be the ones storing your website on the Internet to make it accessible. Web hosts can affect several critical factors, like how fast your website loads. They can also determine how often your website will experience downtime.
Fortunately, many web hosting services specifically cater to small businesses by offering affordable subscription plans. DreamHost can help simplify the process while providing additional features at competitive price points if it's your first time setting up a website. Those on a budget may prefer Cloudways, though they don't offer domain or email registration services. If you have a little more money to spare, you may consider investing in Liquid Web's comprehensive plans and excellent customer service.
Cultivate your content
Your website determines how visitors view your business. A crucial component of your digital marketing strategy includes proving your credibility through your website. Laying out your company's history, information on your team, the products or services you offer, and your contact information can all help.
You can take it even further with a blog. Another one of our women-owned champions, Connor Fine Painting, has a blog covering everything from industrial and residential painting to painting techniques. Posting content on topics related to your business can drive more traffic to your site and increase your brand's trustworthiness, putting you ahead of your competitors.
Make it user-friendly
People gravitate towards websites that are easier to navigate. You can do this for your site by creating comprehensive menus, connecting pages with internal links, and optimizing your site for mobile use. If you're selling products and services directly on your site, incorporate secure online payment options into your web design.
Using reliable and recognizable payment gateway services can significantly ease consumer peace of mind as cybersecurity threats grow. Take another one of our women- and minority-owned certified businesses, Amarra Beauty Products. Its site allows you to make purchases through American Express, PayPal, MasterCard, and Visa.
Optimize its rankings
Every website's goal is to appear at the top of Google searches, so prioritize your website's search engine optimization (SEO) rankings. Simply having a single, user-friendly website with a comprehensive and consistently-updated blog can get you started.
You can also boost SEO by increasing the number of backlinks or links that lead from other sites to yours. By having bloggers write about your business through affiliate programs, you can do so. Also, consider adding your company to Google's My Business, which allows people in your area to find you when they search for relevant businesses near them.
The article is for the exclusive use of greatlakeswbc.org
By Alicia Walden