MWM Webinar Presenters:
Vincent Tucker | Ford Supplier Diversity
Tiffany Klingensmith | Unconventional Solutions
Building a capability statement that's simple, easy to read yet impactful requires a strategic approach. Vincent Tucker, Ford Supplier Diversity, shares valuable insights on what a corporate buyer is looking for in a capability statement and provides tips on what works. Woman business owner Tiffany Klingensmith shares how she uses her capability statement to garner success and how you can too!
Wednesday, August 25, 2021 | 12:00pm-1:00pm ET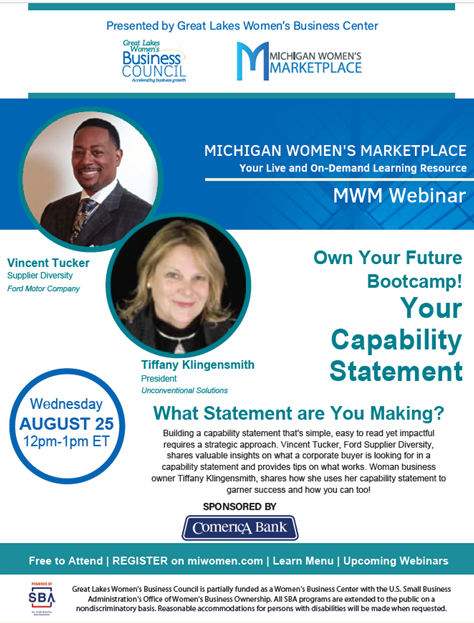 Register at miwomen.com. Register or login. Go to the Learn tab select Webinars, and then Upcoming Webinars.