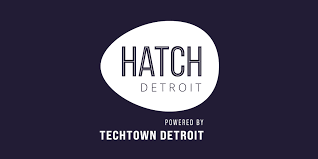 Small Businesses. Big Impact.
$100,000 Prize Contest
Let's champion the independent shops that make our neighborhoods special! The Comerica Hatch Detroit Contest by TechTown allows the community (that's YOU!) to have a voice in awarding $100K to a local entrepreneur opening a brick-and-mortar business in Detroit, Hamtramck or Highland Park.
Powered by the People
Welcome to Comerica Hatch Detroit Contest 2023!
Since 2011, Hatch Detroit has helped Detroiters support up-and-coming entrepreneurs. The Comerica Hatch Detroit Contest by TechTown is an innovative contest that asks the community to decide the winner by voting for the business they want to see open in the city.
This year, the grand prize winner will receive $100,000 courtesy of Comerica Bank to help open their doors! The Top 10 finalists receive free consulting and in-kind services from TechTown Detroit.
Whether you're applying as a business owner or voting for your favorite business idea, your participation will help shape the future of Detroit!
Applications open Jan. 24 to Feb. 21, 2023 at noon