Why should you attend?
Founders Table is a free Amazon Small Business Academy live event series for early-stage small business owners to learn from experts and peers while building a sense of community. Within each event in the series, we'll explore a different topic from the unique perspectives of a celebrated business expert, a small business owner, and entrepreneurs like you through fireside chats, live spotlight case studies, expert AMAs (Ask Me Anything), and topic-driven networking sessions. Here at Founders Table, everyone has a seat.
Discover the path to funding and financial opportunities at Founders Table: Capital Quest! Join us virtually on July 20 for an enlightening event designed to help entrepreneurs and small business owners navigate the world of funding and financial opportunities. Prepare to be inspired and empowered as we explore funding routes and strategies for business growth. Our guest speaker, Arlan Hamilton, Founder of Backstage Capital, will share her expertise during an engaging fireside chat. Arlan has bridged the funding gap for underrepresented founders and will shed light on the venture capital landscape, offering tips for securing funding in today's competitive market. In our captivating case study session, small business owners Barbara Kent & Joanna Serra of Birdy Boutique, a thriving small business, will share their journey of securing funding and leveraging financial opportunities, providing firsthand knowledge of strategies used for bank loans, competitions and grants. Engage directly with our experts to refine your funding strategy and overcome challenges during the Ask Me Anything segment. Gain practical insights to apply to your own business, and connect with fellow participants, exchange insights and meaningful conversations through small-group, topic-focused Braindate networking sessions.
Register now and we'll save you a seat at the table!
This event is virtual.
---
Speakers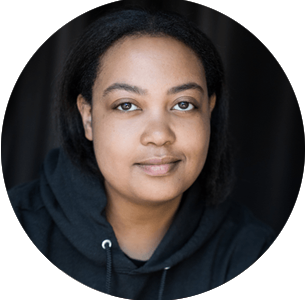 Arlan Hamilton
Founder of Backstage Capital & Runner, Author, and "Venture Catalyst"
Arlan Hamilton, founder of Backstage Capital and HireRunner.co, is a serial entrepreneur, author, and master multi-tasker. She founded Backstage Capital in 2015 to invest in founders who are people of color, women and/or LGBTQ. Since its founding, Backstage has raised nearly $30 million and invested in 200 startups led by underestimated founders. Arlan is also the founder of HireRunner.co, a startup that connects outstanding employee talent with inclusive companies. Arlan published her book, "It's About Damn Time," in 2020, detailing her journey from homelessness to venture capital trailblazer. Arlan also hosts the popular podcast "Your First Million", and in 2018, was the first non-celebrity Black woman to grace the cover of Fast Company magazine. Arlan is a big proponent of paying it forward and supporting other underestimated people in the tech industry and beyond. She's a limited partner in 27 funds led by emerging, underestimated managers, and she and her mother, Mrs. Earline Butler-Sims, have established scholarship programs for Black students at Oxford University, HBCU Dillard University, and Harvard Law.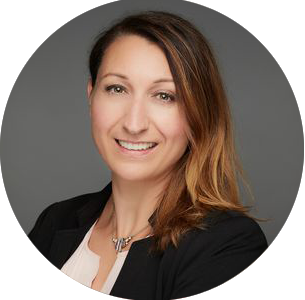 Barbara Kent
Founder & CFO at Birdy Boutique
Barbara is a retired and service-disabled Army officer and veteran of almost 15 years. She is wife to an active duty Army Engineer, mom to two very busy "almost" teenagers and a very clumsy German Shepherd puppy named Hans. Their family has recently been stationed in Alaska, Hawaii, and Virginia. They currently reside in Germany, her husband's latest duty assignment. Barbara graduated from the United States Military Academy at West Point in 1999. She went on to honorably serve in the US Army Military Police Corps for 13 years, after which she was medically retired and disabled by the Department of Veterans Affairs. She is now a service-disabled combat veteran. She loves her sewing machine, traveling, good food and wine. Barbara is an active member of several Army spouses' clubs which raise scholarship funds for military kids and help the active duty military communities in many other ways.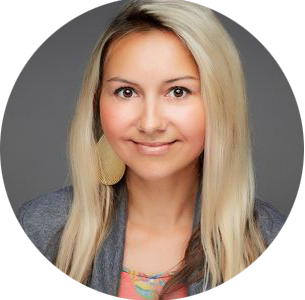 Joanna Serra
Founder & COO at Birdy Boutique
A mom of three, Joanna resides on an old farm in Michigan. Joanna graduated from Wayne State University with a Bachelor of Science in Elementary Education and began her Master of Art in Educational Leadership at the University of Michigan. She taught elementary-aged children and during this tenure, she earned some of the highest and most distinguished awards in her field at the state level. Her initiative and determination, combined with love for her field, allowed her to be a leader in every working environment she took part in. Joanna loves organizing fundraising events and staying very involved in her local community for the benefit of children. Now retired from education, she utilizes that experience with her army veteran sister and co-founder Barbara Kent, to incorporate education and purpose into the textile products that their company manufactures for various nationwide retailers, schools, and corporations. In addition to being passionate about education and business growth, she is an overly active community planner and volunteer and also enjoys bird-watching, gardening, and learning from other inspirational entrepreneurs.
Host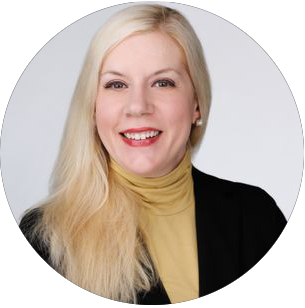 Abby Malchow
Manager of Small Business Partnerships at Amazon
Abby Malchow is a Sr. Business Development Manager for Small Business Empowerment at Amazon where she manages partnerships that help drive success for early-stage entrepreneurs and small businesses through delivering programs and investments that support their continued growth. Abby joined Amazon in December 2018 and during her tenure she has remained focused on enabling the success of entrepreneurs, small businesses, and underserved businesses through various roles, programs, and initiatives to include creating the Military Entrepreneurship Program and supporting the launch of Amazon's Supplier Diversity Program. Prior to joining Amazon, Abby worked at Intel Corporation and is a retired U.S. Navy Chief and combat veteran, serving more than 20 years in the military.