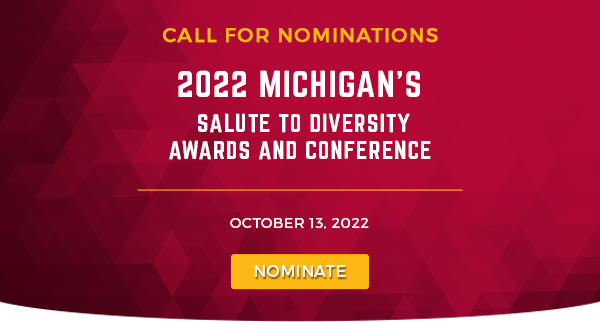 Corp! Magazine is currently accepting Nominations for Diversity-Focused Companies for the Salute to Diversity Awards.
This category is for Michigan companies that meet one or more of the following criteria:
Clearly defines and monitors diversity success and demonstrates how diversity efforts add value to the company.
Demonstrates a commitment to diversity within its workforce and among its suppliers
Enhances the employee's quality of life by fostering an inclusive workplace
Recruits and readily makes accommodations for minority and disabled employees
Fosters career development and advancement of women, minority and disabled employees
Supports community outreach programs designed to encourage and celebrate diversity and advancement of women
Has special programs, initiatives and/or strategies to capitalize on the opportunities or respond to the challenges created by the diversity of employees, suppliers, customers, communities
Does your company or client fulfill at least one of these criteria?

Nominations close July 31, 2022
---
Our Sponsors