Women's History Month is a celebration of women's contributions to history, culture, and society. This March, WE honor the courageous Woman Trailblazers and Pioneers that forged the path to empower women. Women's History Month observed annually in the month of March in the United States since 1987. From Monday, March 1-Wednesday, March 31, 2021, we will honor different women.
---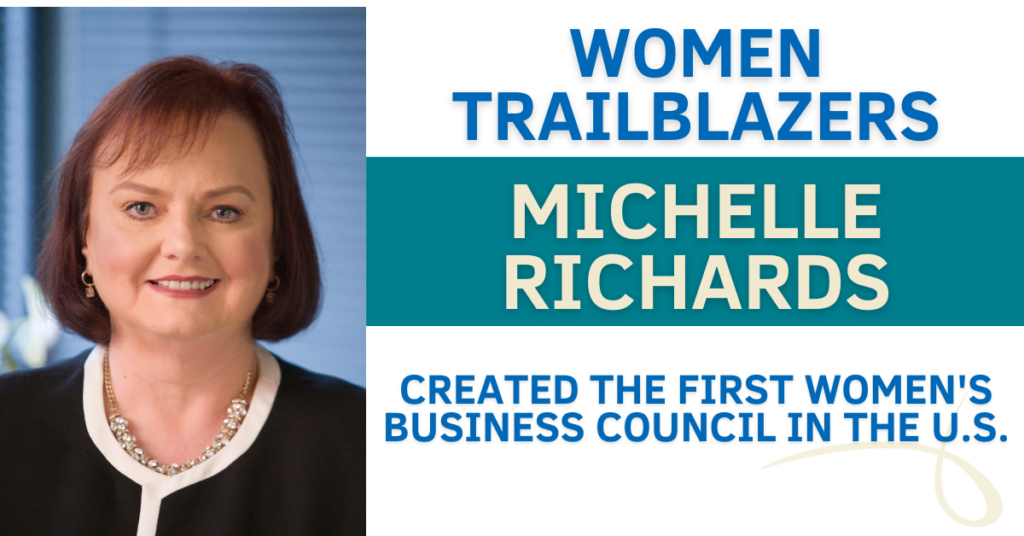 Michelle Richards founded the first Women's Business Council in the United States, established the first micro/small business loan program in 1984, and provided other necessary support to help small businesses thrive. She is a trailblazer and leading authority on women-owned and small businesses. Michelle has a long legacy of championing women, minorities, and small businesses as a critically important segment of local communities and national economies. Her innovative methods help individuals, families, and communities develop their skills, build their resources, and achieve sustainable financial independence. Michelle played a critical role in national efforts to persuade much of the business world that doing business with women-owned businesses was prudent and profitable.
Thank you, Michelle, for founding Great Lakes Women's Business Council and all that you have done to accelerate and empower women-owned businesses!
---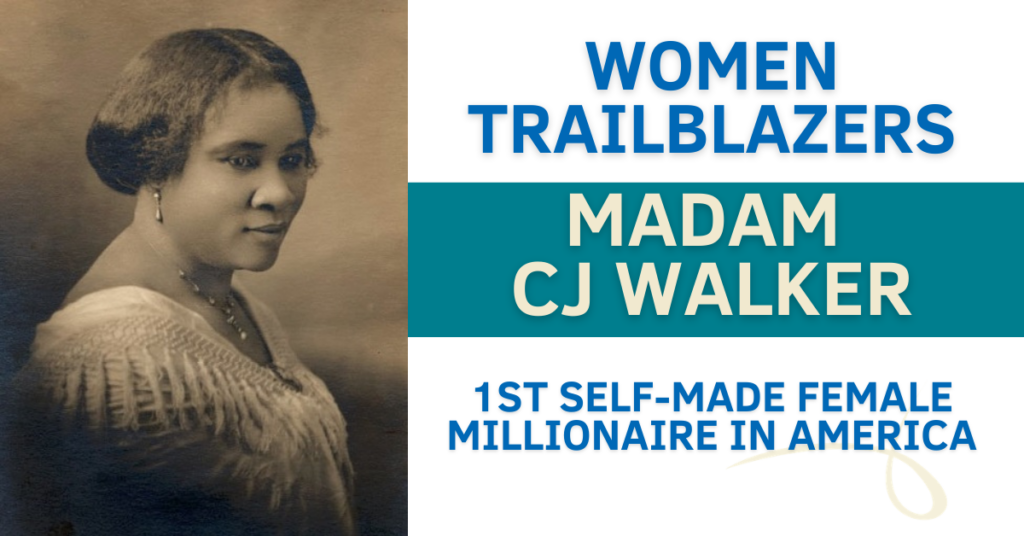 Madam C.J. Walker was the first female self-made millionaire in America in the Guinness Book of World Records. In 1910 she founded Madam C. J. Walker Manufacturing Company in Indianapolis, Indiana. She was also known for her philanthropy and activism. Madam C. J. Walker made her fortune thanks to her homemade line of hair care products for Black women. Born Sarah Breedlove, she was inspired to create her hair products after an experience with hair loss, which led to the creation of the "Walker system" of hair care. A talented entrepreneur with a knack for self-promotion, Walker built a business empire, at first selling products directly to Black women, then employing "beauty culturalists" to hand-sell her wares. The self-made millionaire used her fortune to fund scholarships for women at the Tuskegee Institute and donated large parts of her wealth to the NAACP, the Black YMCA, and other charities.
---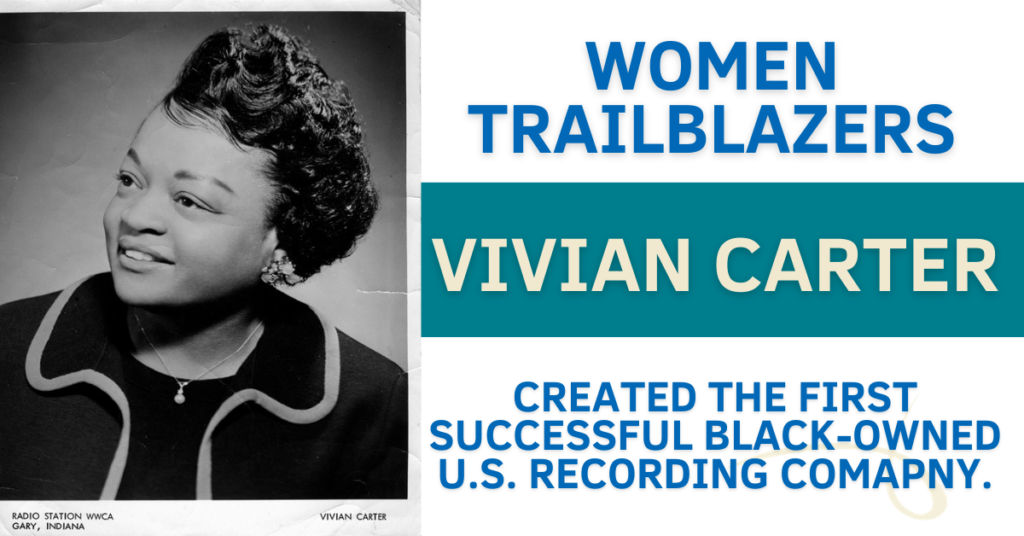 In her younger years, Vivian worked on and off in the radio business until she opened a record store in Gary, Indiana with her husband in 1950. Three years later, Vivian borrowed some seed money and opened Vee-Jay Records. During the 1950s and early 60s, the business soon became the first successful Black-owned independent record label producing some big names such as The Spaniels, Jerry Butler, and Jimmy Reed.
---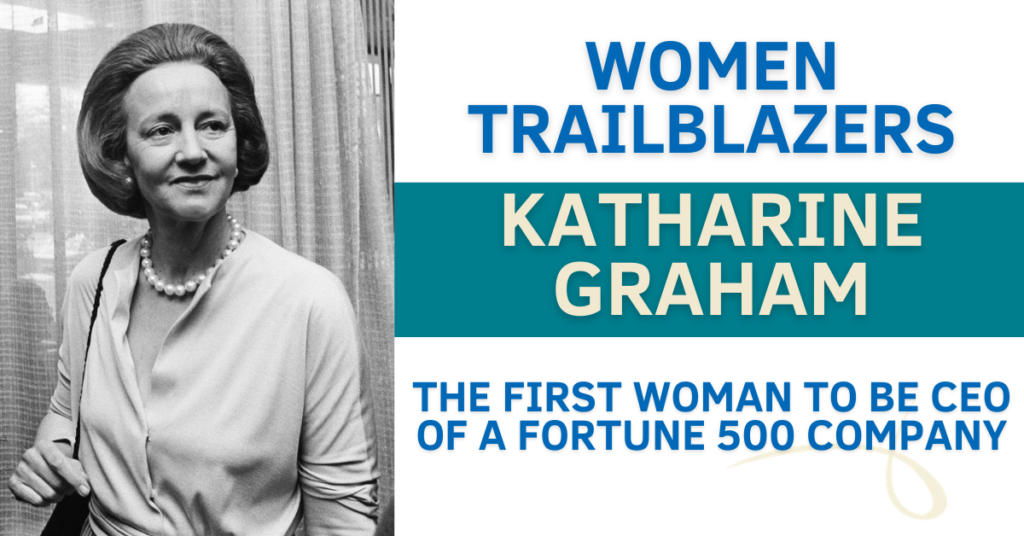 In 1972, becoming CEO of The Washington Posts, Katharine Meyer Graham became the first female fortune 500 CEO in U.S. History. At first, she ran into gender barriers, as any woman trailblazer does, but this pushed her to create gender equality standards in her company, causing a ripple effect. In fact, even amidst industry equals belittling her, she managed to earn respect, advisement, and investments of Warren Buffet. She also led the organization as it played an integral role in breaking the news of the Watergate story very shortly after taking office in 1972.
---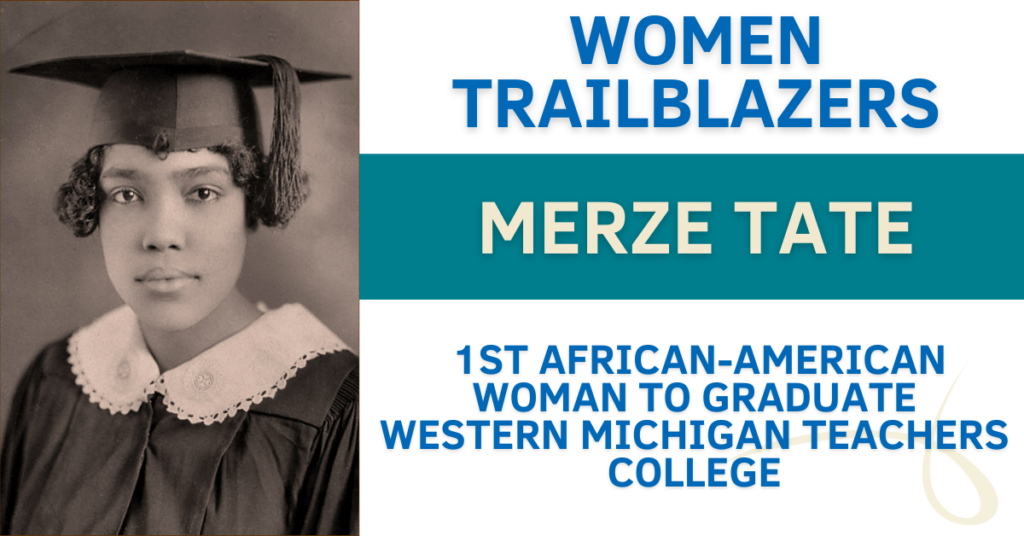 Vernie Merze Tate was the first African-American graduate of Western Michigan Teachers College. She was also the first African-American woman to attend the University of Oxford, the first African-American woman to earn a Ph.D. in government and international relations from Harvard University (then Radcliffe College). One of the first two female members to join the Department of History at Howard University. In 1991, she was inducted into the Michigan Women's Hall of Fame.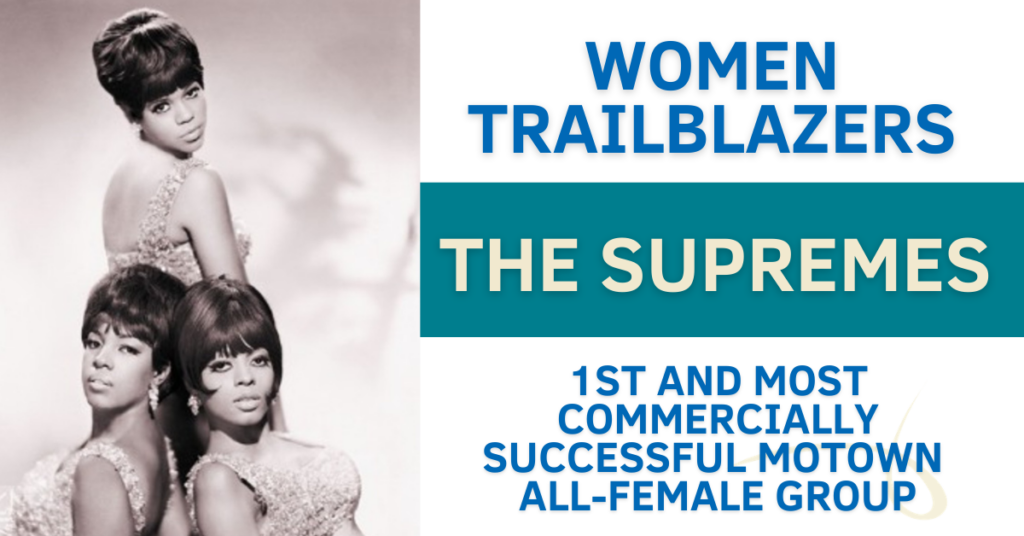 You can already hear the chorus: 𝗦𝗧𝗢𝗣! 𝗜𝗻 𝘁𝗵𝗲 𝗡𝗮𝗺𝗲 𝗼𝗳 𝗟𝗢𝗩𝗘!🎶 The Supremes are one of our favorite Motown groups and the first and most successful Motown all-female music group. These women trailblazers were born into poverty, deep in Detroit's projects, remained resilient, and eventually became international celebrities, nominated for several Grammy Awards, and inducted into the Rock and Roll Hall of Fame.
---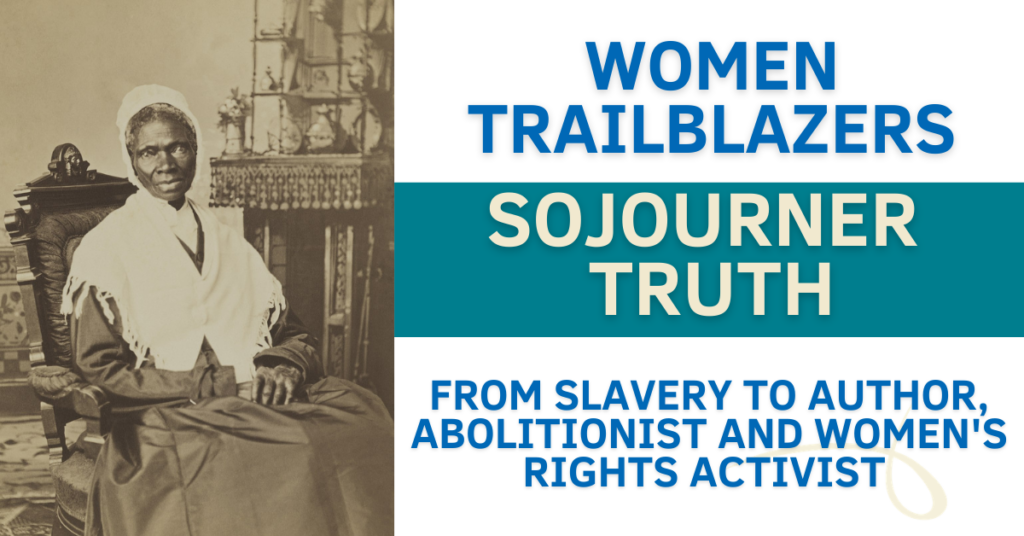 Sojourner Truth, at one time a slave, eventually fled slavery and became one of the most iconic and trailblazing abolitionists and women's rights activists in the U.S. Early in her journey. However, she could never read and write; Sojourner dictated her book, The Narrative of Sojourner Truth, which the proceeds allowed her to continue. In 1851, Sojourner settled in Battle Creek, Michigan, where she aided in supplying Black soldiers in the Civil War, promoting the Northern cause to young men. Eventually, her activity and national reputation awarded her an invitation to the White House to visit Abraham Lincoln.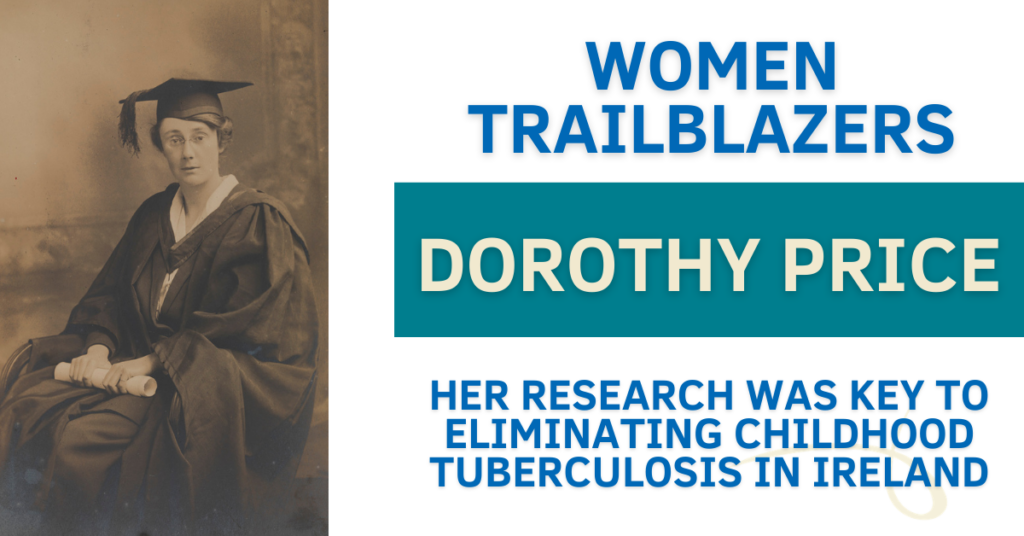 In honor of St. Patrick's Day, 2021, our Woman Trailblazer is Dorothy Price. After several degrees in different health focussed, Dorothy began aiding injured soldiers during the Irish War of Independence. She then was exposed to Tuberculosis when her Aunt's husband passed away from the virus. For the next several years, she devoted her life to studying the present knowledge of TB and engaging with child patients with the virus. She published several works, two being Diagnosis of Primary Tuberculosis in Children and Tuberculosis in Childhood. Her diligent work in studying and treating TB in her patients was key in ending the Irish tuberculosis epidemic in the mid-20th century.
---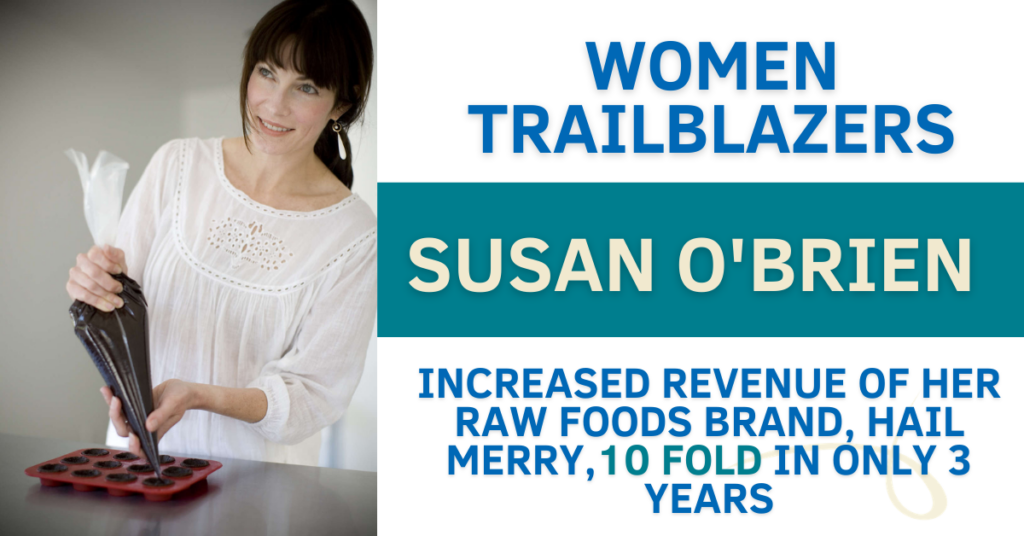 After starting her plant-based, raw food snack company, Hail Merry, Susan O'Brien quickly found herself realizing a solid $1 million revenue stream. However, as any ambitious woman-owned business, and the Woman Trailblazer she was, there was more to grow. Susan had the foresight to predict a changing consumer landscape, with Millennials poised to become her top consumers. This combined with a challenge from the FDA on her nutritional facts labels, her resilience was tested, and she got to work. In the months that followed, Susan rebranded her company to gear towards the younger audience and repositioned her best-selling products to compete directly with candy icons, like the Reese's Cup. In an Entreprenuer article, she says, "We think about how to get Reese's consumer every day…We like to say [to consumers,] step away from the candy, grow up and move over here to the future of intelligent snacking. I like to think that we're engineering palettes away from that super sugary candy experience." A few years later, the company had increased revenues to around $16 million, and recently raised about $1 million to expand the brand's offering even further!
---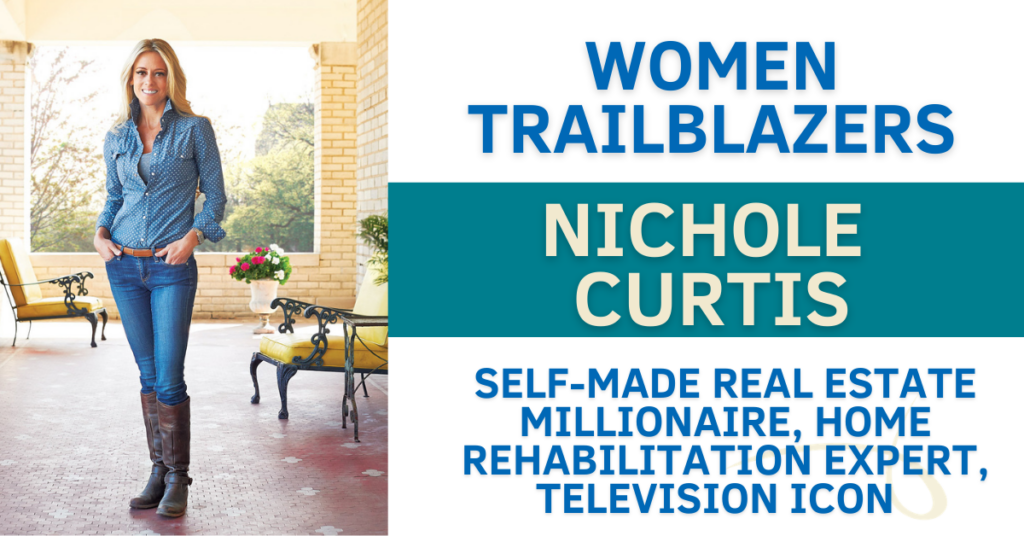 Nichole Curtis is a self-made home renovation expert. Her spitfire personality most recognizes her on HGTV's show, "Rehab Addict." Born to a gritty, blue-collar family, her roots in nontraditional industries run deep. In her younger years, Nichole originally studied education at several different schools but then fell into real estate and home renovation. Her success in the industry is greatly attributed to low overhead costs when she first began, creative cost control in her renovation projects, and persistence. She has had to develop a big presence in her male-dominated industry and remains resilient in modern gender-equity challenges. She also continues to give back to the Detroit community in both preserving historical buildings and supporting childhood education.
---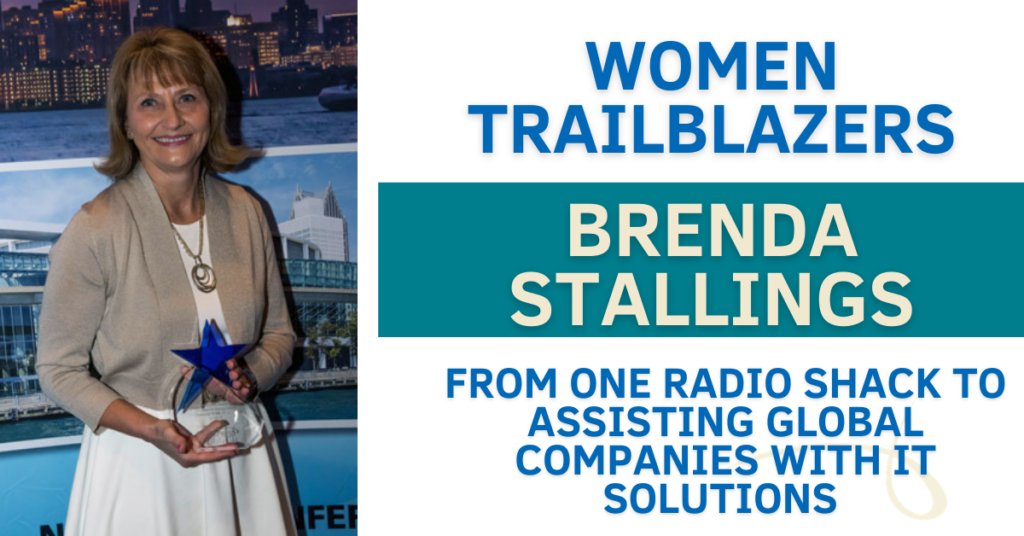 Brenda Stallings, WBE and Matrix Integration owner started her journey in the early 70s when she bought a Radio Shack franchise. As this grew, she courageously expanded and opened her own brand, which serviced computers and telecommunications equipment. A couple of years later, these became The Computer Center and Commsound Telecommunications. In 1977, she merged her two companies under one roof with a central philosophy: "help clients achieve their goals through the use of technology." Her company has evolved to service everything from global enterprises to small and mid-size organizations.
---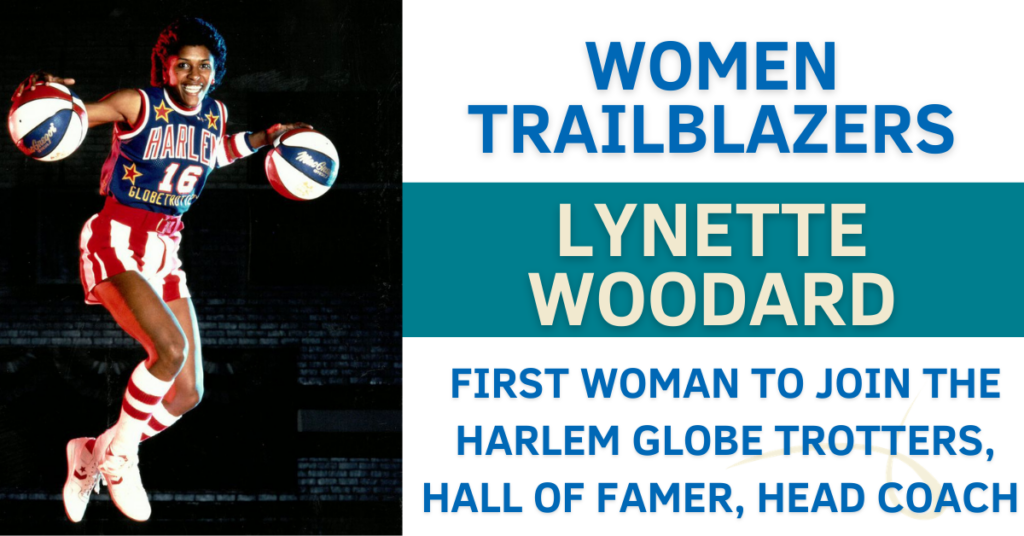 Lynette Woodard, arguably one of the greatest female basketball players ever to step foot on the court, paved the way for so many young female basketball players, including contemporary legends Kelsey Plum and Diana Taurasi. Lynette is best known for being the first female player for the Harlem Globetrotters. She was first signed in October 1985 and played through the 1987 season averaging 26.3 points per game. Her laundry list of accomplishments begins in high school. She won 2 titles and continued to her college career. She was named an All-American all four years; a leading scorer, she became the first Kansas University female athlete to have her jersey retired. She then went on to play in what became the WNBA, and then played for the United States Olympic team, where she led her team to our first gold medal in women's basketball. Finally, in 2004, after her incredible accomplishments, she was inducted into the Naismith Memorial Basketball Hall of Fame. An amazing career for an amazing Women Trailblazer!
---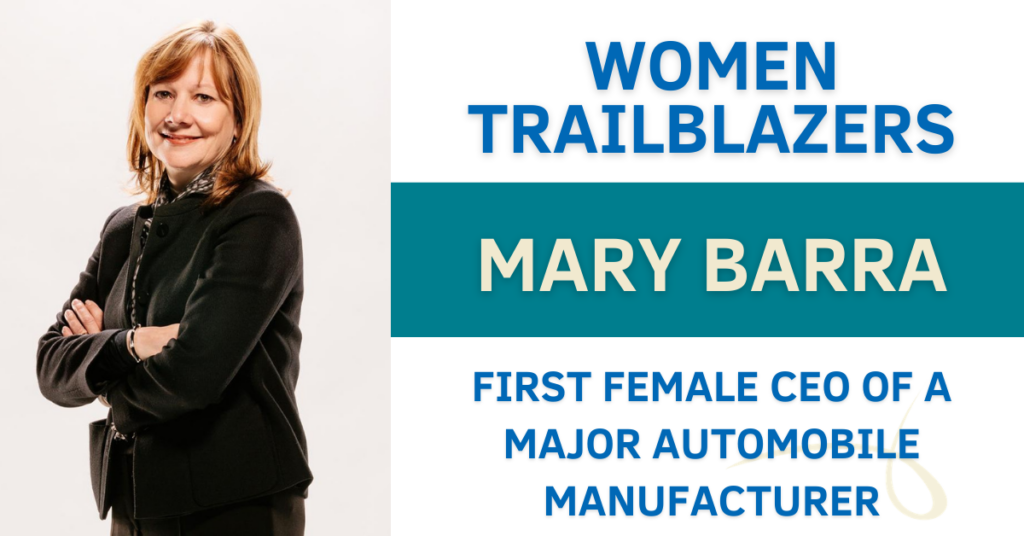 When Mary Barra, one of our Michigan women heroes, took over as CEO of General Motors in 2014, she became the first female head of an automobile manufacturer. Mary has been at GM since 1980 when she was apart of a co-op program through Kettering University. Born in Waterford, Mary is a Metro-Detroit native and has remained in the area her entire life. Mary Barra has led GM through economic turbulence, a pandemic, electrification of the industry, and now she unflinchingly faces a future of autonomous vehicles. Before CEO, Mary held roles inside GM as a leader of global product development. With most of the successful vehicles that GM launches, Mary Barra was at the helm.
---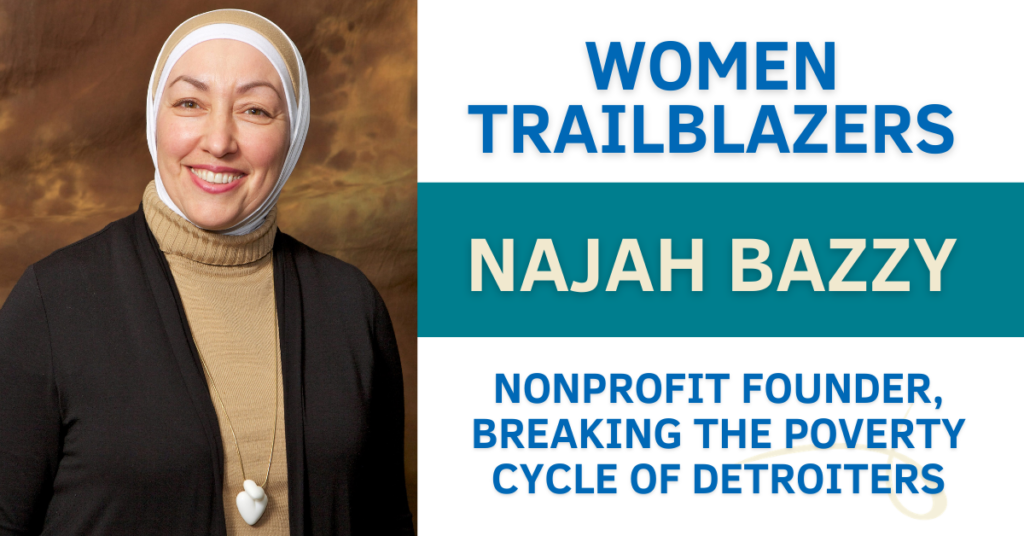 "Najah Bazzy, RN, is an internationally recognized healer, humanitarian and interfaith leader who left a six-figure salary as a critical-care nurse to build Zaman International. The Metro-Detroit-based non-profit empowers marginalized women and children to break the cycle of extreme poverty. In 2019, she was recognized as a Top Ten CNN Hero highlighting Zaman's growth from a grassroots team of volunteers to a world-class organization with a global reach that has helped more than 1.8 million people in 20 countries since 2010.
Born and raised in Southeast Michigan, Najah earned her nursing degree from Madonna University and specialized over the past three decades in critical care and transcultural nursing. The CEO of Diversity Specialists, Najah has implemented a national model of transcultural clinical care and hosted workshops for health care institutions across the country. She also serves as an adjunct professor at Michigan State University's Institute of International Health, and hosts transcultural leadership workshops on bereavement and medical ethics for chaplains at Bayan Claremont Theological School. In 1997, she co-founded the Young Muslim Association, now known as the Muslim Youth Connection, and serves as Senior Advisor providing leadership training to youth." – Najah Bazzy
---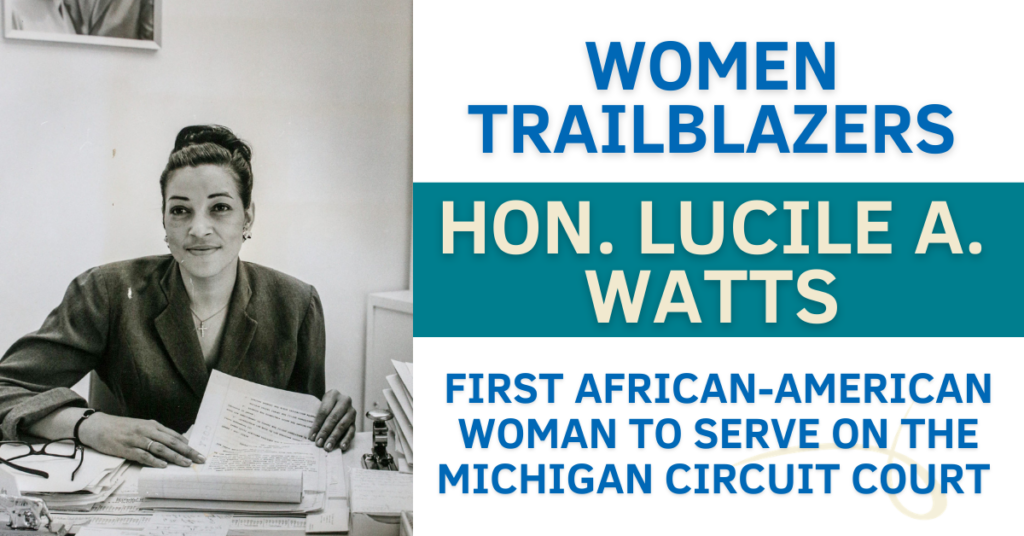 Hon. Lucile A. Watts (1920-2018) was the first African American woman to serve on the Circuit Court in Michigan. Lucile grew up in Alliance, Ohio, then attended the University of Detroit and graduated from Detroit College of Law in 1962. Women were not typically hired by law firms at that time, so she started her own firm. After a successful campaign for Common Pleas Court in 1978, Lucile then ran and was elected to the Third Judicial Circuit Court in 1980. In addition to her professional achievements, Judge Watts impacted her community in many important roles. She served as a board member at Focus: HOPE for 20 years, Woodward Academy, and the YMCA of Metropolitan Detroit. Lucile was a founding member of the Black Women Lawyers Association of Michigan, a lifetime member of the NAACP, and a National Honorary Member of Distinction of the Gamma Phi Delta Sorority. She was also honored by the National Council of Negro Women for her international work with the rights of women and children. via Michigan Women Forward
---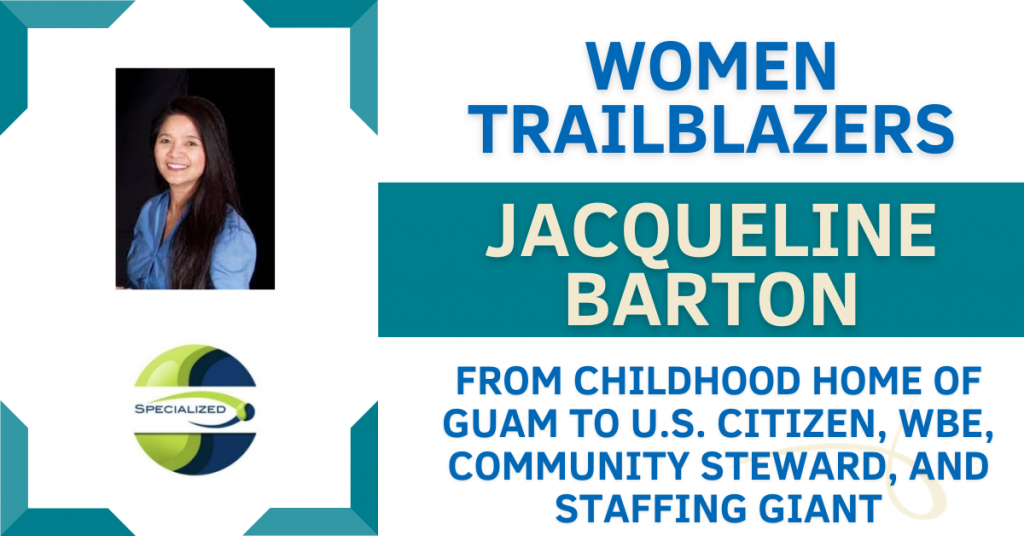 Jacqueline Barton, a resident and active businesswoman in Indiana for over 25 years, is still often asked, "How in the world did you ever end up here?" Although Indiana is a long way from her childhood home on the island of Guam in the middle of the Pacific Ocean, the Mid-West is the beneficiary of her many tireless efforts. Jacqueline's vision, passion & drive focuses on helping the region become a vibrant, viable, and attractive business-friendly entity. However, the Indiana area could not realize these goals without "action." And action is an area that Jacqueline is keenly proficient in.
Serving on numerous boards, she is passionate about progress, often calling on other business and community leaders to step up and be accountable in making the region a quality destination for families and business. She believes that business cannot succeed if the very people who live in the community are also not thriving and moving towards success. Arriving in the Mid-West in the early 1990s, Jacqueline served as a President of a large regional staffing agency based in South Bend. In December of 2001, Jacqueline started Specialized Staffing Solutions. Along with 3 women executives, she set out to make a difference in the staffing industry and in the communities and lives of the people they serve. Specialized Staffing employs 7,500 associates annually in Indiana, Michigan, and Kansas.
Jacqueline has been married to Tom Barton for 23 years and has a son, Tommy, 13, who is already socially and civic-minded. She is very proud to say that Tommy has been very active the last two years in raising over $115,000 to help support children in need in our region. In answer to the question, "How did you ever end up here?" she happily responds that everything in life happens to bring you to where you are currently and to prepare you for where you need to go to make a difference.
---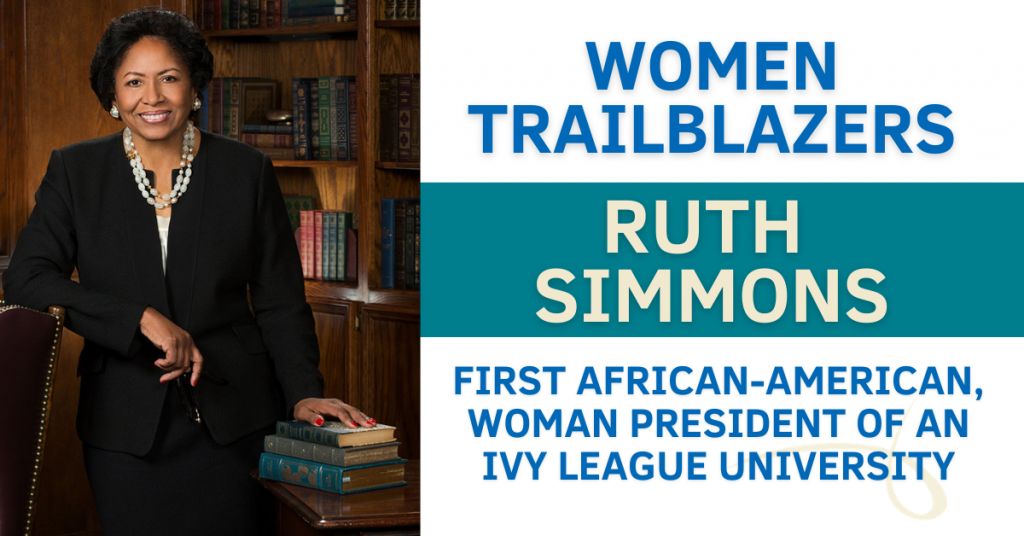 In November of 2000, Ruth Simmons was elected the 18th president of Brown University. This made her the first African-American to lead an Ivy League Institution. Before Brown, Simmons has held positions at several schools, including the president of Smith College, the largest women's college in the country. During her tenure at Brown, Simmons executed major initiatives, including "Boldly Brown," which raised $1.4 billion – the largest in Brown's history. This initiative was intended to improve Brown's academic programs, which has had a lasting effect today.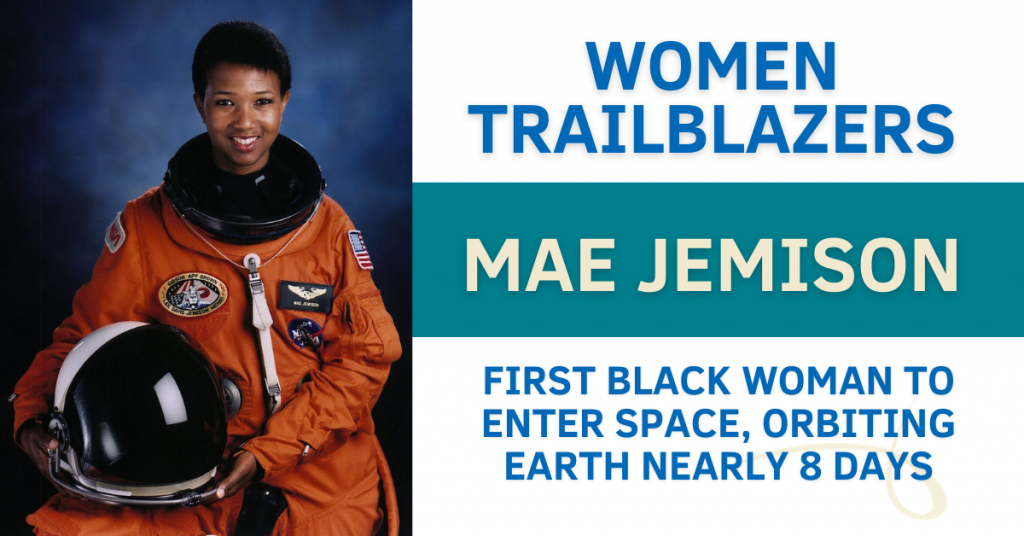 Mae Jemison was born in 1956 in Alabama, a state that, at that time, promoted segregation of African and Black American citizens. At an early age, Jemison dreamed of space travel and being involved with science's cutting edge. After graduating from Stanford University and participating in the Peace Corps, Jemison applied to the NASA space program, and in 1987 was selected over 2,000 competing applicants. This selection made Jemison the first Black woman astronaut. In 1992, as part of a multi-national program, Jemison entered space aboard the STS-47 and became the first Black woman to enter space. In total, she spent a little over 190 hours in space and orbited the Earth 127 times!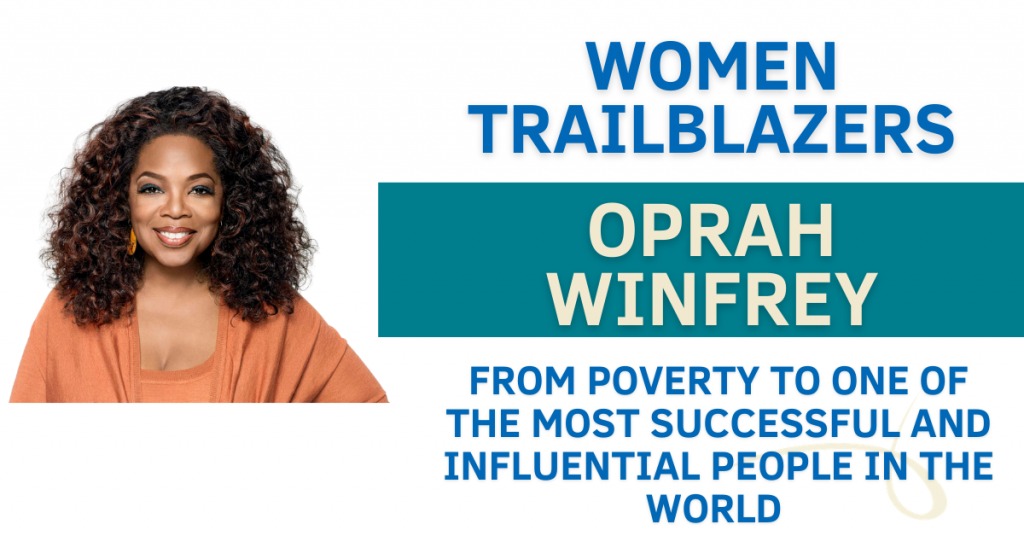 Oprah Gail Winfrey is an American entrepreneur, TV show host, actress, producer, and philanthropist. She is one of a handful of women who are self-made billionaires. She is the only female African American billionaire. She started Oprah's Angel Network, a charitable foundation, in 1997. And in 2007, she opened The Oprah Winfrey Leadership Academy for Girls in South Africa. Expanding her media empire, Winfrey launched "O, The Oprah Magazine," and the Oxygen Network in 2000. Seven years later, NBC bought the TV network.
Oprah's is a story of entrepreneurship. She has overcome extreme adversity in her life by being persistent, unique, and genuine. She is a savvy businesswoman and a kind philanthropist. Oprah is a powerful woman who proves that hard work, persistence, and a unique attitude enable you to reach the top. Oprah is genuine and has the unique ability to connect with her guests and audience members to be such a successful person in media. She helps people build confidence because she is no stranger to hardship. Her story is the embodiment of the American dream.
---