October is National Woman-Owned Small Business Month!
The COVID-19 pandemic has further widened the disparity between women-owned businesses, particularly those owned by women of color, and other businesses. Women-owned businesses need our support now more than ever. Let's grow the Women-Owned movement!
Closing the revenue and employment gap by supporting and revitalizing women-owned businesses will not only help to fuel economic growth and recovery but also will empower women as leaders and bring about a more diverse, balanced, and sustainable economy.  That's why we ask you to take one everyday essential they use and consciously choose to instead source it from a women-owned business. Through increased conscious consumerism this fall and holiday season, we can make a measurable impact on women-owned businesses.
---
Today we celebrate the recent recipient of the Significant Contribution Award at the 21st Business Conference, owner, and CEO of Amarra Products, Tiffany Cartwright.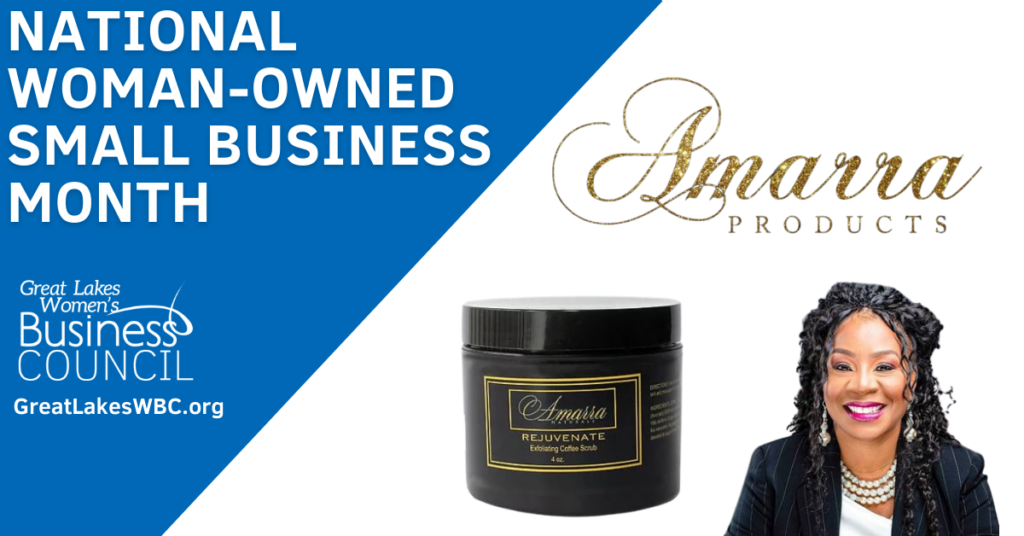 Amarra Products is a certified women-owned and minority-owned business dedicated to eco-friendly, skin-friendly products. Amarra Products was founded with a firm belief in the power of natural ingredients.
The company's founder, Tiffany Cartwright, started mixing skincare products after her daughter was born with eczema. Determined not to use harsh steroids, she started mixing jojoba, castor, and grape seed oils with amazingly successful results! As a result, Tiffany's entire line of natural skincare products is paraben-free, sulfate-free, paraben-free, and phthalate-free. Their products gently rejuvenate while also sealing in moisture.
---
Today we celebrate a #WomanOwnedBusiness that was a WBE Signature Sponsor of the 21st Business Conference, Connor Fine Painting. A big shoutout to CEO Janmarie Connor for leading her team and organization. Her efforts have helped them make central Indiana a more beautiful place, safely and responsibly with paint.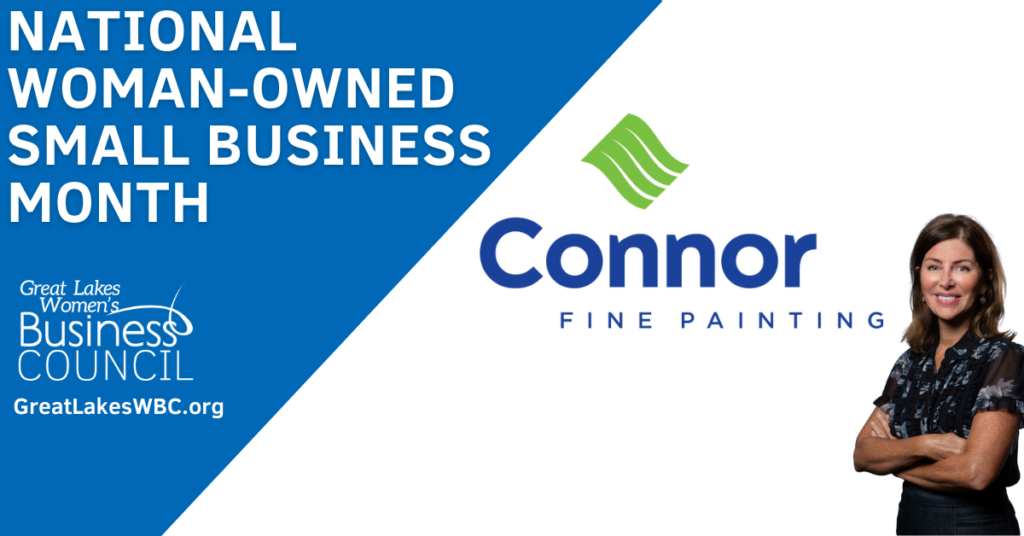 As a certified WBE, Connor Fine Painting is proud to have over 40 years of experience and over 22,000 painting projects successfully completed. They have painted everything from exquisite architectural environments to rusted structural steel and storage tanks. They offer full-service solutions like wall covering removal and installation, surface preparation, rust removal, wood repair, caulking & sealing. They proclaim proudly, "We're more than just painters; we're a part of our clients' building maintenance team. We maximize our clients' property investments throughout their lifespan by beautifying and protecting their facilities and equipment."
---
Today we celebrate one of our tastiest Indiana Women Business Enterprises (WBE): Cute as a Cupcake Cupcakery! Established in 2015, Cute as a Cupcake! Cupcakery & Bake Shop is Northwest Indiana's Cupcake Destination! Specializing in all things CUPCAKES, they fill their cases daily with over 30 different cupcake flavors all handcrafted and made from scratch.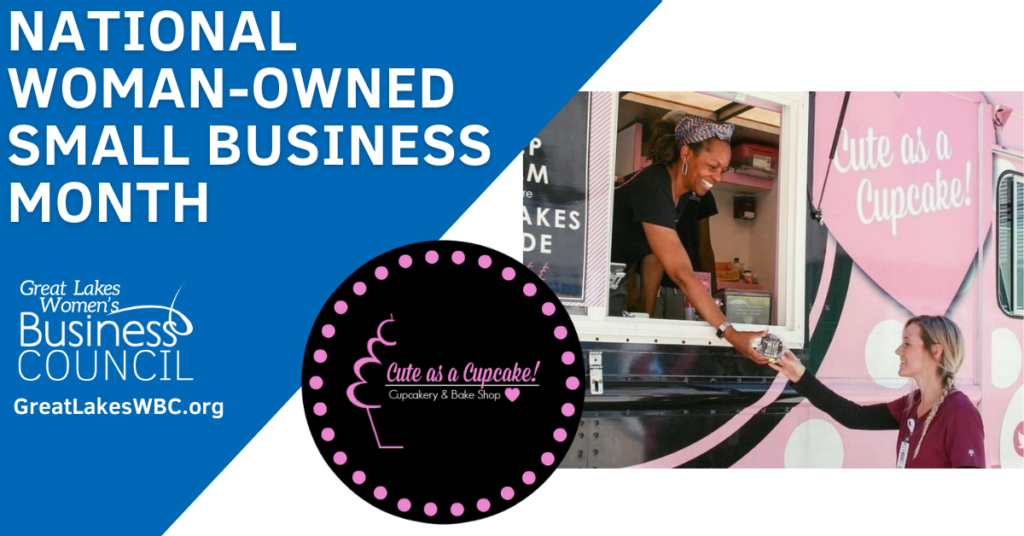 Their mission is to create an inclusive environment so everyone can experience the passion, quality, and love in their cupcakes. It is their belief that "A Life without Cupcakes is a Life without Love!"
Also, congratulations to the owner, founder, and CEO, Michelle Wainwright, for winning the Grand Prize of $5,000 in the Great Pitch Competition at the recent 21st Business Conference.
---