Two Executive Education Programs Applications are Now Open
Read to learn about which Executive Education Program may be best for you!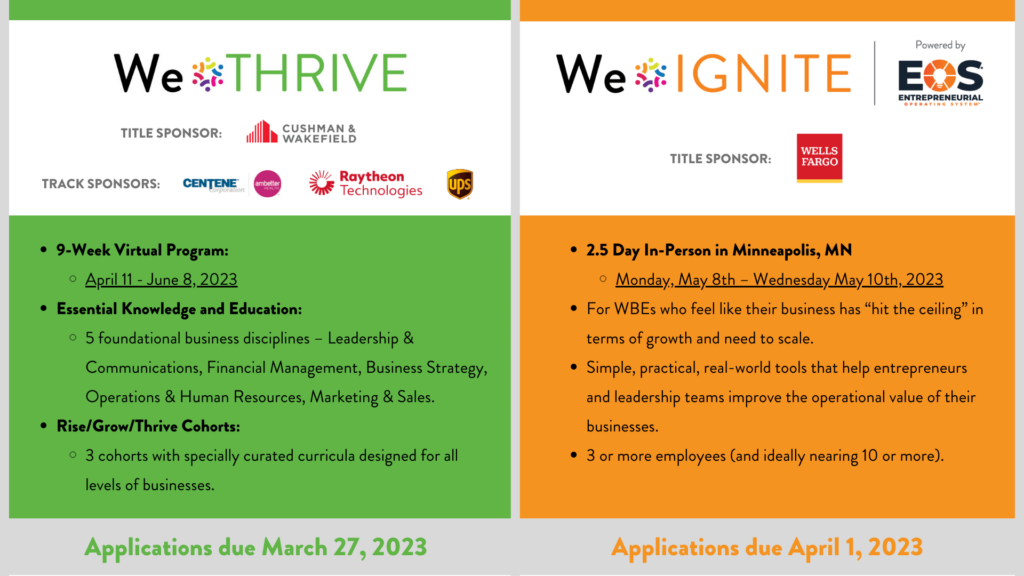 Brought to you by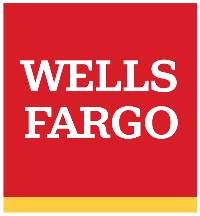 NEW this year – we are going LIVE and in-person in May 2023 in Minneapolis, MN!
If you are feeling that your business has "hit the ceiling" in terms of growth, WeIGNITE, powered by EOS®, may be perfect for you. WeIGNITE, powered by EOS®, will take place in-person and onsite in Minneapolis, MN, on Monday, May 8th – Wednesday, May 10th, 2023.
EOS® is a set of simple, practical, real-world tools that help entrepreneurs and leadership teams improve the operational value of their businesses.
During this 2.5 day program in Minneapolis, MN, Certified EOS Implementers® help WBEs achieve TRACTION in their businesses through learning to self-implement the Entrepreneurial Operating System described in the book Traction: Get a Grip on Your Business by Gino Wickman, with special insights into succession planning to secure your company's long-term success.
Operational Excellence: Company Vision Clarity, effective operational structure and staffing, how to face and tackle issues and challenges productively, clear and proactive communication approaches
Foundational Business Tools: Organizational Accountability and Meeting Management
Bust Through the Ceiling: Gain Traction in Your Business with recentered operational and business processes
Clarify What's Next: Succession Planning
Apply by April 1, 2023!
---

Brought to you by

WeTHRIVE provides essential knowledge and education in 5 foundational business disciplines: Leadership & Comm, Financial Mgt, Business Strat, Ops & HR, Marketing & Sales.
PROGRAM DATES: April 11 – June 8
Education Sessions: Tuesdays (11-1 ET and 2-4ET), Thursdays (12-2 ET)
Peer Groups: 3 Fridays, 1 hour
*Visit the Program page to review the Program Schedule and Individual Track Schedules
Rise/Grow/Thrive Tracks: 3 Tracks with specially curated curricula designed for all levels of businesses
Necessary Skills and Knowledge: Allows CEOs to gain essential skills and business knowledge, in the areas where you need it (can also bring members of their teams to appropriate sessions)
Community and WBE Networking: Peer provides connectivity with other WBEs throughout the program
Access to More WBENC Professional Development: WeTHRIVE is an important foundational program for other WBENC Exec Programs
Apply by March 24, 2023