Learn from Comerica's Chief Diversity Officer, Nate Bennett, best practices and strategies of what made them stronger within their business outreach, community outreach, and supplier diversity. They will focus on the progress they've made in the last year and the strides they plan to take for the future.
In this session, you'll learn about Comerica's:
DEI strategic initiatives and priorities for 2021
Accountability and commitment, including its Diversity Scorecard, a quantitative measurement tool, applied to ensure progress towards documented goals, both short-term and long-term
Information about Comerica's diverse workforce and suppliers.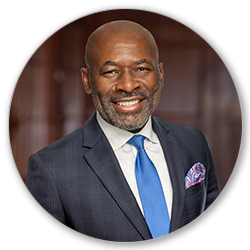 Nate Bennett
Chief Diversity Officer and Senior Vice President, Head of Talent Acquisition
Comerica