Opportunity Reminder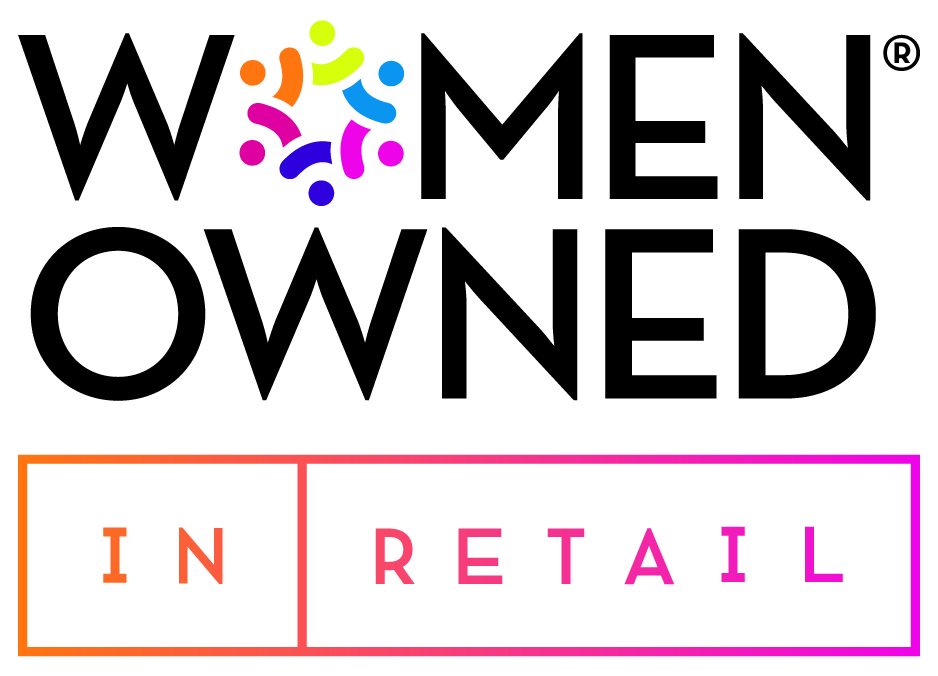 Do you have a retail product and want to take it to the next level? Learn insider information on how to navigate the retail landscape in the Women Owned in Retail Accelerator, brought to you by Lowe's Companies, Inc.
The Retail Accelerator will dive into a series of critical topics you need to know to break into and navigate big retail. Join us every Wednesday in September at 2pm EST for an interactive virtual webinar tailored to get Women Owned businesses ready for big retail.
Register once to sign up for all 4 webinars!
SESSION PRESENTED BY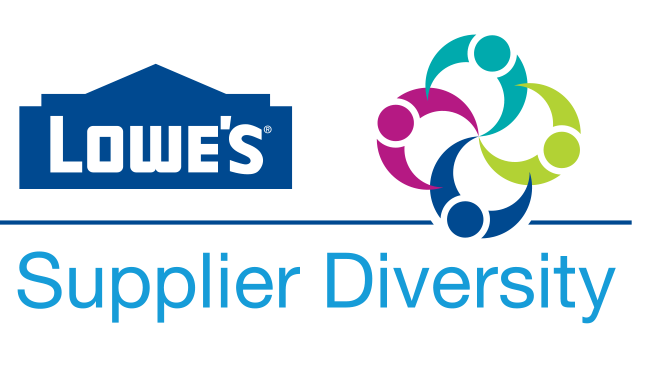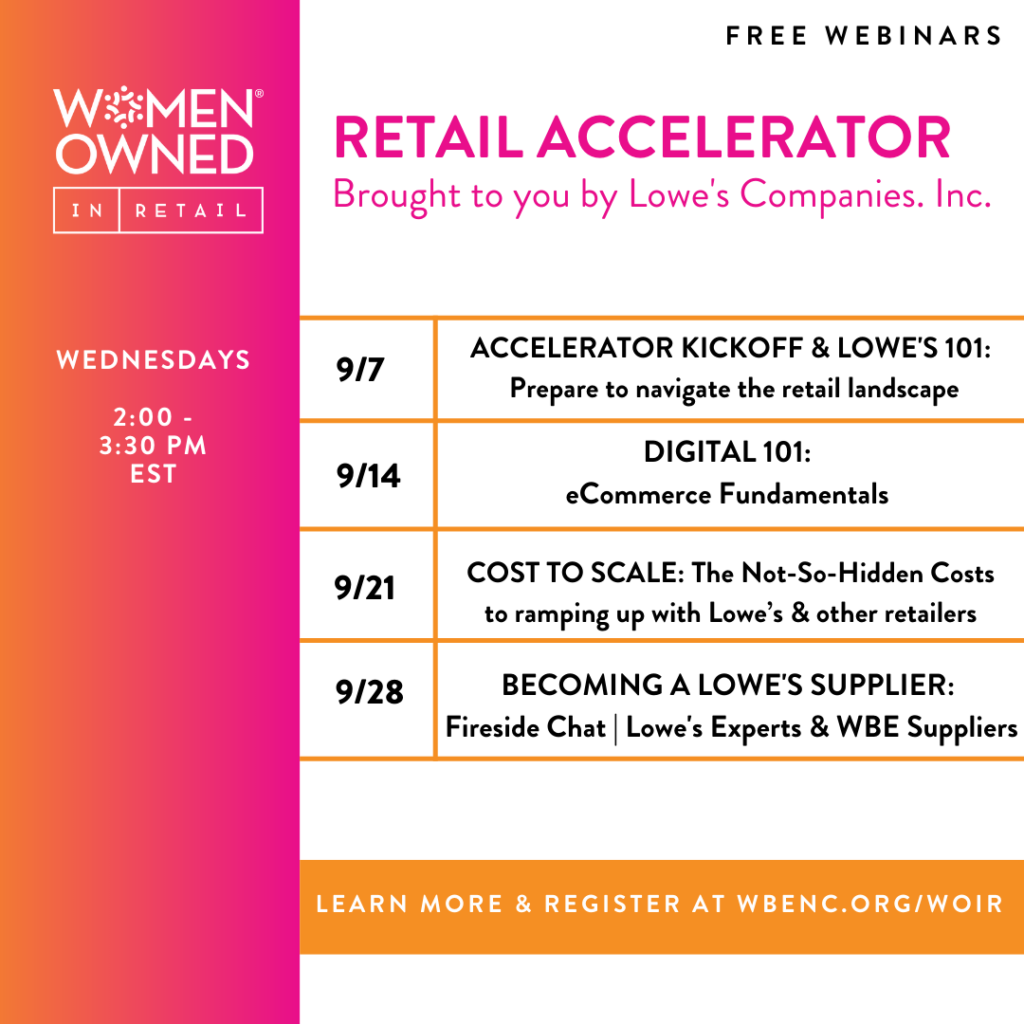 Retail Accelerator Session Topics
September 7: ACCELERATOR KICKOFF & LOWE'S 101 – Are you prepared to navigate the retail landscape?
September 14: DIGITAL 101 – Learn about eCommerce fundamentals both in working with Big Box retailers as well as key purchase drivers to leverage on your brand's site
September 21: COST TO SCALE – Cost to Scale: The Not-So-Hidden Costs to Ramping Up with Lowe's and other retailers
September 28: BECOMING A LOWE'S SUPPLIER – Join us for a fireside chat with a Merchandising VP, a Supplier Diversity subject matter expert & a few WBEs that are current Lowe's vendors.
Women Owned in Retail is an education and outreach program designed to help women-owned businesses with consumer goods scale and thrive in the retail space.
This program is open to ALL women-owned businesses with consumer products. You do not need to be certified by WBENC to attend Women Owned in Retail events.
Know someone who would love this program? Forward them this email!
WOMEN OWNED IN RETAIL 2022 PROGRAM BROUGHT TO YOU BY