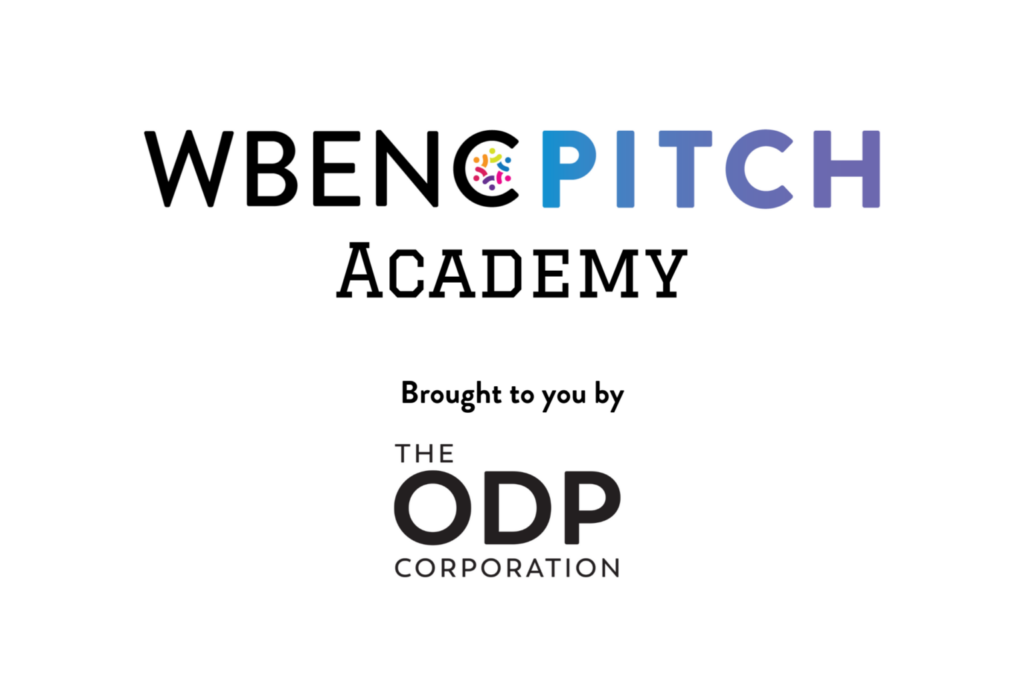 The WBENCPitch Academy is the education and pitch training activation under the WBENCPitch program umbrella. The primary purpose of the academy is to prepare WBEs to apply and participate in WBENCPitch competitions.
WBEs who participate in the WBENCPitch Academy can expect to hone their business pitch and prepare to maximize pitching opportunities. WBEs will gain actionable resources for successful pitching across all mediums, access expertise and insights from coaches, and receive feedback from fellow business owners.
Session Objectives:
– Learn the key elements of a compelling pitch and how to structure it for maximum impact in preparation for the WBENCPitch Momentum Competition.
– Receive feedback and guidance on improving pitch content and delivery.
– Gain practical tips for practicing and rehearsing pitches to enhance performance.
Academy sessions are open to ALL WBENC-Certified WBEs that want to improve their business pitch and prepare to participate in the 2023 WBENCPitch Momentum competition.