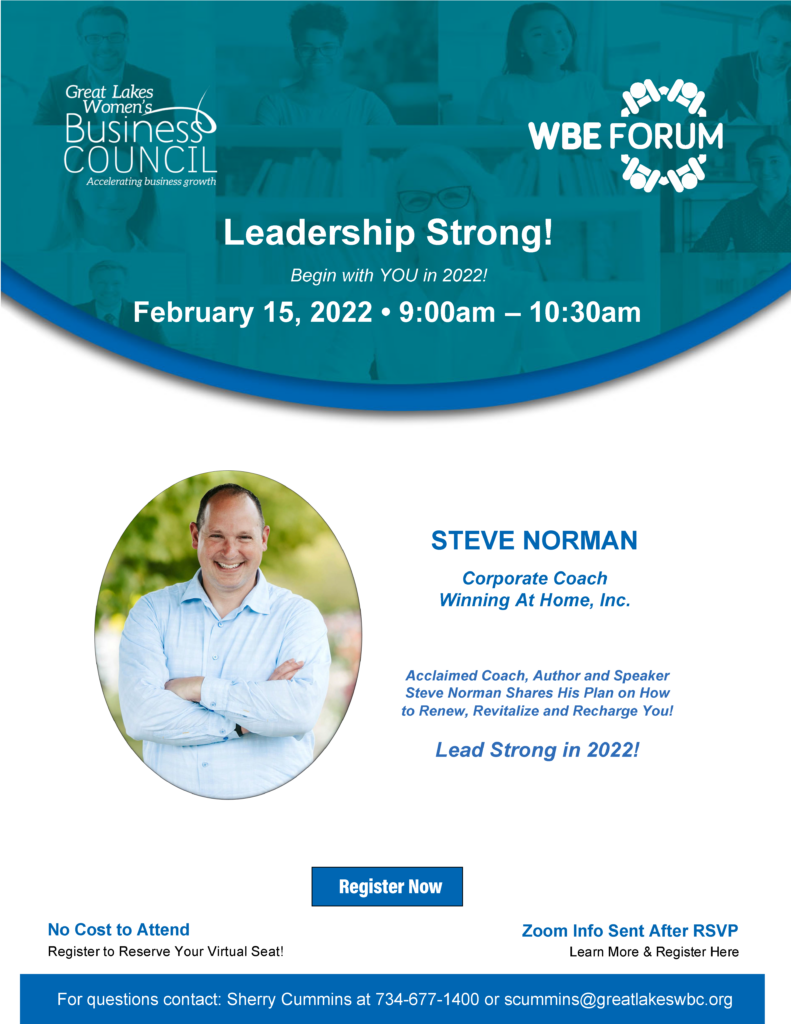 Speaker | Steve Norman, Corporate Coach | Winning at Home
Coach Steve Norman of Winning at Home shares his plan for the business owner on how to take care of the leader first. 
…all the person you are! As a leader in your life, work and home, you wear many hats, how do you manage and thrive as an individual so that you may lead well?
After Steve's presentation, enjoy a Q&A session where you can ask your questions, a moderated breakout with networking and diving deeper into your aha! moments. Walk away with a solid toolbox to help you build a plan of success for you in 2022!
This virtual event is open to the to public. Register early to ensure your spot and by February 13 to receive the Zoom access.
Attending may change your life as a business owner! Can you afford not to attend?