Sponsored by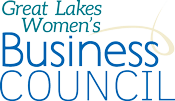 Building business resilience regardless of circumstances
Strategize. Systematize. Scale. Succeed.
Thur-Fri Oct 20-21, 2022
In the spirit of our Wellness Protocols, physically-distanced seating and other
processes are in place to ensure the health and wellness of our attendees.
Business Owners Share Their Experience at This Boot Camp:
The Wake Up Profitable Boot Camp for Business Owners draws in successful small business owners committed to scaling their business. Here's what they reported:
Designed a scalable business model
Identified an organizational structure to live into
Identified a marketing strategy for easy implementation by the team
Increased productivity by over 40%
Improved sales 90% in 30 days
Freedom to enjoy life by aligning and systematizing their business
Business Owners also report that they:
Designed multiple income streams with a leveraged and scalable business model
Aligned their business model with their natural hardwiring
Increased sales by redefining their sales system and sales flow
Increased their pre-qualified leads through their own lead generation system (while eliminating cold calling)
Crystallized their target market and marketing messages
Systematized their business and marketing
Got clarity on their Contribution in the World
Shifted their negative and self-sabotaging beliefs into positive success-minded ones
Identified packages to maximize how they charge for products and services
Increased the level of their personal productivity and focus
Brought their goals and objectives into existence through the Business Blueprint
Designed a Signature Program/Model distinguishing their company in the market.
Who Participates
High-achieving business owners participant in this two-day strategic event. This is for you if:
You're a life-long learner, high achieving, and have a deep desire to give back.
You have a high interest in shaping a profitable business you love leaving a legacy through the work you do.
You are interested in living life fully, making choices consistent with your contribution in the world and pursuing what's most important.
This is also for you if:
You know that you're missing out on opportunities.
You would like to reduce overhead, increase efficiency, and add resilience to your business model.
You wish to discover how to reverse the sales process and have your prospects choose you, instead of you chasing them.
You see value in developing a pre-qualification system that empowers you to understand your client's state and mindset prior to discussing your products and services.
You tend to be the bottleneck – things don't get done without you doing them or approving them and you want to change that.
You want to know how to build and best motivate your team.
You "get" that systems give you leverage and want to better facilitate your customer interaction from initial contact to follow up.
You want to easily and effortlessly overcome objections of others and show the true value of the products and services you offer while expanding your revenue streams.
You want a framework that scales your business and delivers quality products and/or services regardless of the circumstances.
Apply code to waive tuition: WBEN22