April 21-22, 2022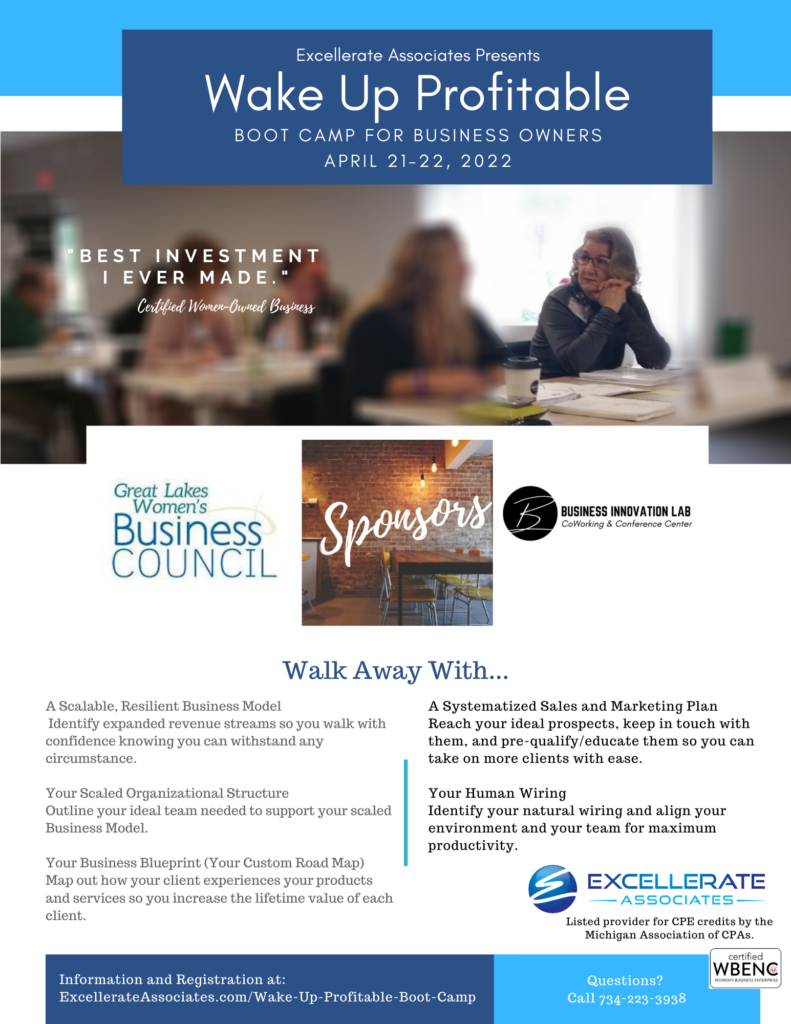 Excellerate Associates Presents
The Wake Up Profitable Boot Camp for Business Owners draws in successful small business owners committed to scaling their business. Here's what they reported:
Designed a scalable business model
Identified an organizational structure to live into
Identified a marketing strategy for easy implementation by the team
Increased productivity by over 40%
Improved sales 90% in 30 days
Freedom to enjoy life by aligning and systematizing their business
Who Participates
High-achieving business owners participate in this two-day strategic event. This is for you if:
You're a life-long learner, high achieving, and have a deep desire to give back.
You have a high interest in shaping a profitable business you love leaving a legacy through the work you do.
You are interested in living life fully, making choices consistent with your contribution in the world and pursuing what's most important.
---
Great Lakes WBC is a proud sponsor of this event