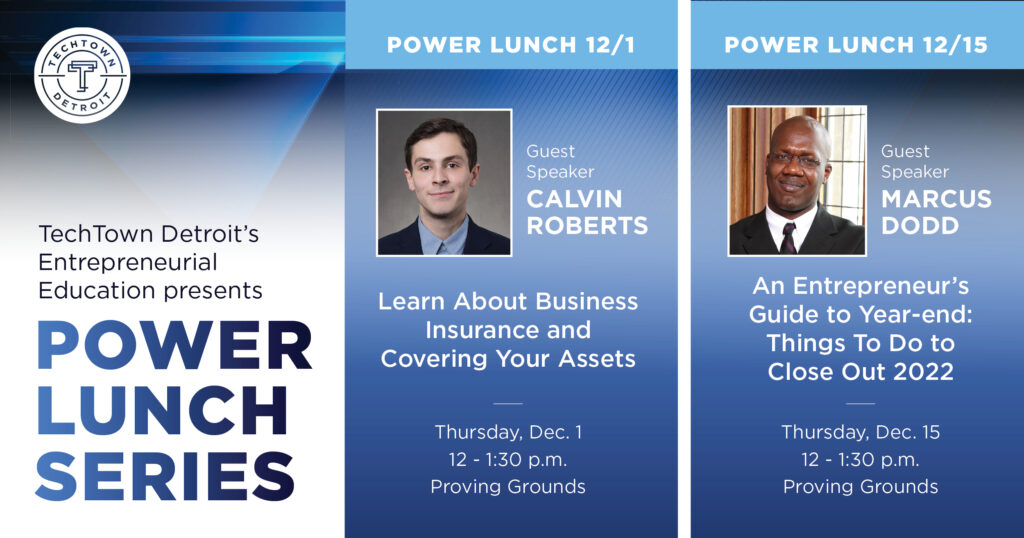 TechTown Detroit's Entrepreneurial Education team is partnering with industry experts for our first-ever Power Lunch series. Special guests will join us at TechTown on two different dates to discuss pressing topics every business owner should prepare for.
---
PROGRAM DATES | December 1 & 15 2022
Virtual
December 1st (12:00pm-1:30pm): Learn about business insurance and covering your assets with guest speaker Calvin Roberts.
December 15th (12:00pm-1:30pm): An entrepreneurs guide to year-end: Things to do to close out 2022 with guest speaker Marcus Dodd
Please fill out the form if you are planning on attending. See you there!