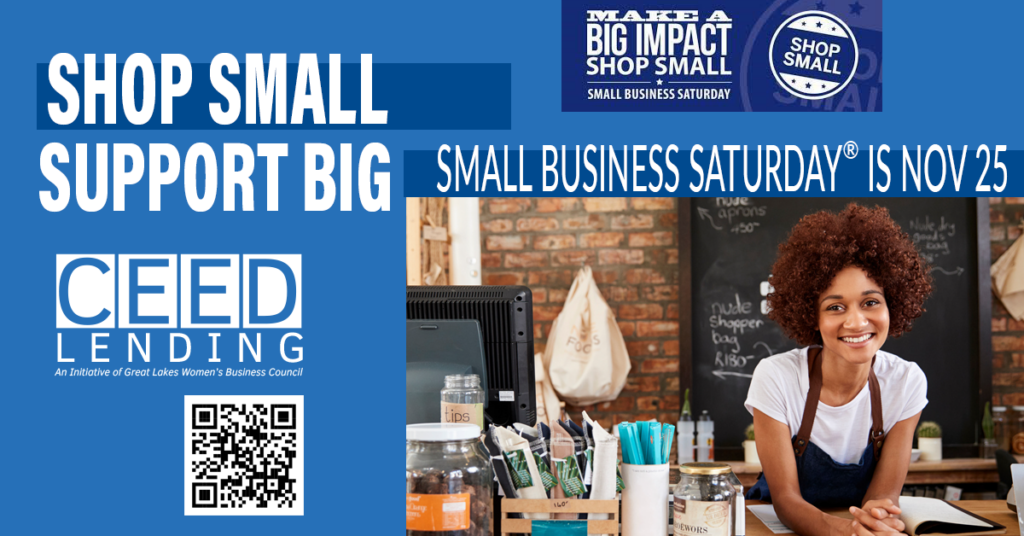 Saturday, November 25, 2023
As we gear up for Small Business Saturday, let's support the amazing small business entrepreneurs associated with CEED Lending and the Great Lakes Women Business Council.
Small businesses are the lifeblood of our communities, and your support can make a significant difference. By choosing to shop local, you contribute to the growth and success of businesses that are deeply rooted in our community. This Small Business Saturday, let's make a conscious effort to support these businesses. Whether it's a unique gift, a delicious treat, or a service you've been considering, your patronage will not only make a difference to these entrepreneurs but will also strengthen the fabric of our community.
Spread the word, share the love, and let's make this Small Business Saturday a celebration of resilience and community spirit. Together, we can empower local businesses and create a ripple effect of positive change.