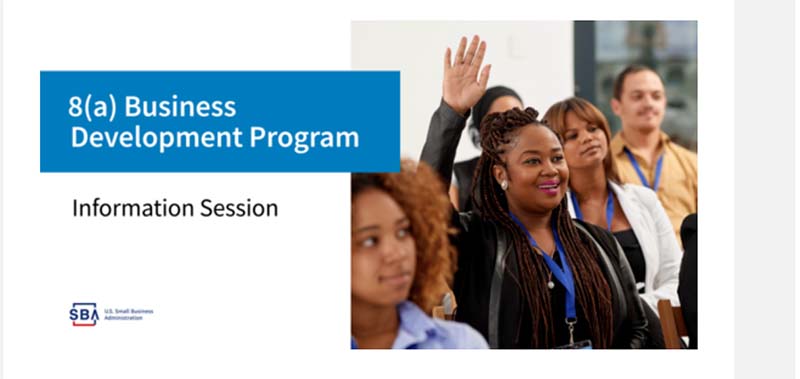 Jan 11- sign up now!
Federal contracts can help you increase your sales and diversify your client portfolio. The SBA 8(a) Business Development Program can help you develop a relationship with Uncle Sam.
About this event
The SBA 8(a) Contracting Program is designed specifically for small businesses and can provide a tremendous boost to a company's government sales. Business Opportunity Specialist Vernice Mathis will explain the program, help you find out if your business is eligible. For those who pre-register their business in SAM (the federal government System for Award Management), a step-by-step 8(a) application help session is included.
Program details
This webinar will be held on the 2nd & 4th Tuesday of the month through the end of September. Choose the date you'd like to attend during the registration process. Reminders and a link to your event date will be emailed. Click below, choose a date and sign up today!