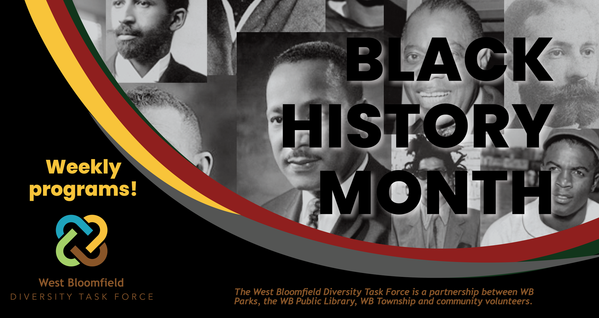 Black History 101 Museum
Saturday, February 5 from 12-3 pm at West Bloomfield Township Public Library
Founded by Dr. Khalid el-Hakim, the Black History 101 Mobile Museum is an award-winning collection of original artifacts of Black memorabilia dating from the trans-Atlantic slave trade era and spanning to current hip-hop culture. All ages welcome.
Pre-registration is encouraged and an event reminder.
The West Bloomfield Diversity Task Force is a partnership between WB Parks, the WB Public Library, WB Township and community volunteers.