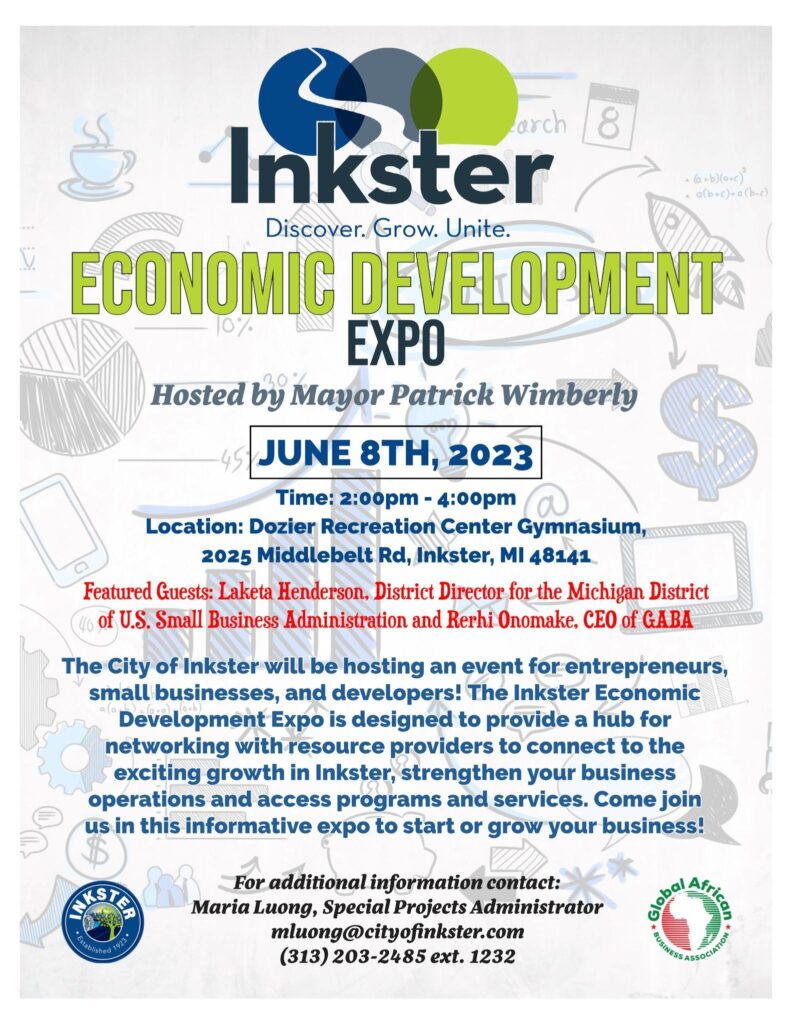 CEED Lending is looking forward to seeing you at the City of Inkster Expo. Join us on June 8, 2023 | 2:00 – 4:00 pm
The Inkster Economic Development Expo is an opportunity for businesses and entrepreneurs alike to take the next step toward success. Held by Mayor Patrick Wimberly, this event will provide invaluable information and resources to those seeking to improve their businesses or bring their ideas to life.
---
The Expo will feature a wide range of vendors, all of whom have been carefully selected to provide the best possible services and advice to those in attendance. From financial institutions and marketing agencies to technology providers and legal experts, every vendor will be ready and eager to share their expertise with those seeking it.

In addition to the vendor booths, the Expo will feature a series of informative presentations, each led by a respected member of the business community. Topics will range from financing and business planning to market analysis and branding. Attendees will be encouraged to take advantage of the opportunity to ask questions and engage with the presenters, allowing them to leave the Expo with a deeper understanding of the challenges and opportunities they face in their endeavors.

Perhaps most importantly, the Expo will offer a chance for businesses and entrepreneurs to network and connect with each other. By meeting and learning from like-minded individuals and companies, attendees will be able to establish new partnerships, seek advice, and explore potential collaborations.

Whether you are just starting out or are looking to take your business to the next level, the Inkster Economic Development Expo is an event you cannot afford to miss. With expert vendors, informative presentations, and valuable networking opportunities, the Expo promises to be a truly transformative experience for all those in attendance. We look forward to seeing you there!
Agenda
2:00 pm – Registration
2:30 pm – Welcome/Introduction
3:00 pm – Networking
4:00 pm – Adjourned