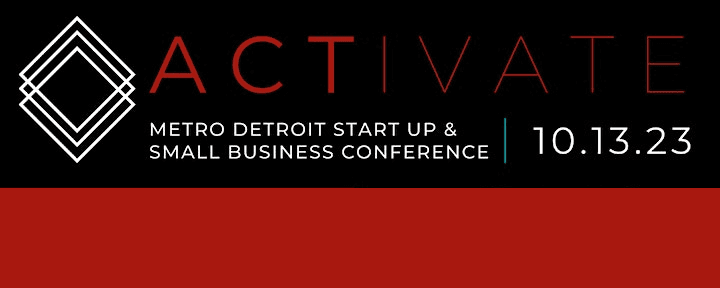 October 13, 2023 | 8 am – 5 pm
Madonna University | Livonia
Are you an aspiring entrepreneur who needs some help getting your idea off the ground? Or are you a current small business owner looking for ways to elevate your business to the next level? If so, join us at Activate: Metro Detroit Start Up & Small Business Conference.
Agenda:
8 a.m. – Breakfast and Networking
8:45 a.m. – Welcome
9 a.m. – Keynote
9:50 a.m. – Break
10 a.m. – Session 1
11 a.m. – Session 2
Noon – Lunch including Vendor Showcase and Networking
1 p.m. – Session 3
2 p.m. – Panel Discussion
2:45 p.m. – Pitch Competition
3:45 p.m. Wrap Up and Conclusion