Using Voice and Word Choice to Build Relationships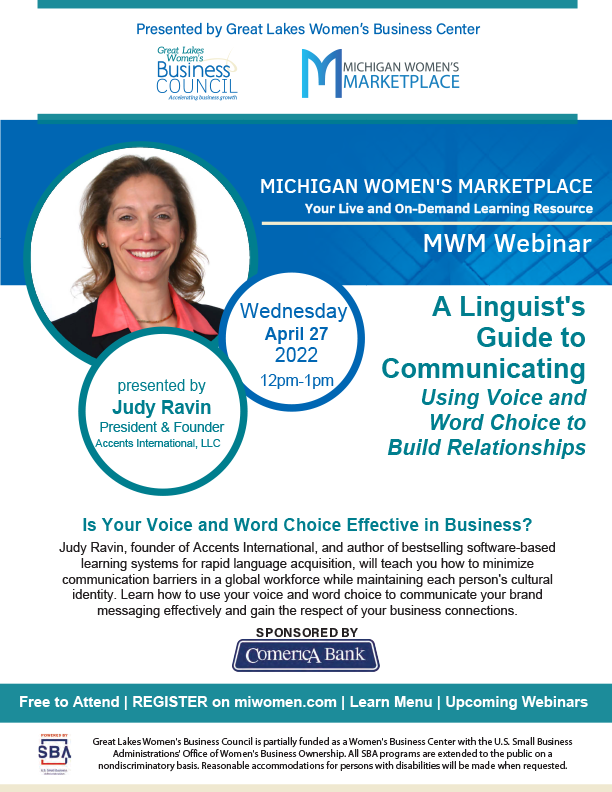 Close More Deals in 2022!
Sales Cycle Fundamentals That Work!
Part 1 | Next Level Prospecting & Sales (available to watch now under Recorded Webinars on MWM)
Part 2 | Next Level Service & Support (register today Under Upcoming Webinars on MWM and attend live April 13!)
Register at miwomen.com. Register or login. Go to the Learn tab select Webinars, and then Upcoming Webinars.