May 12, 2020 | The Henry, Dearborn Michigan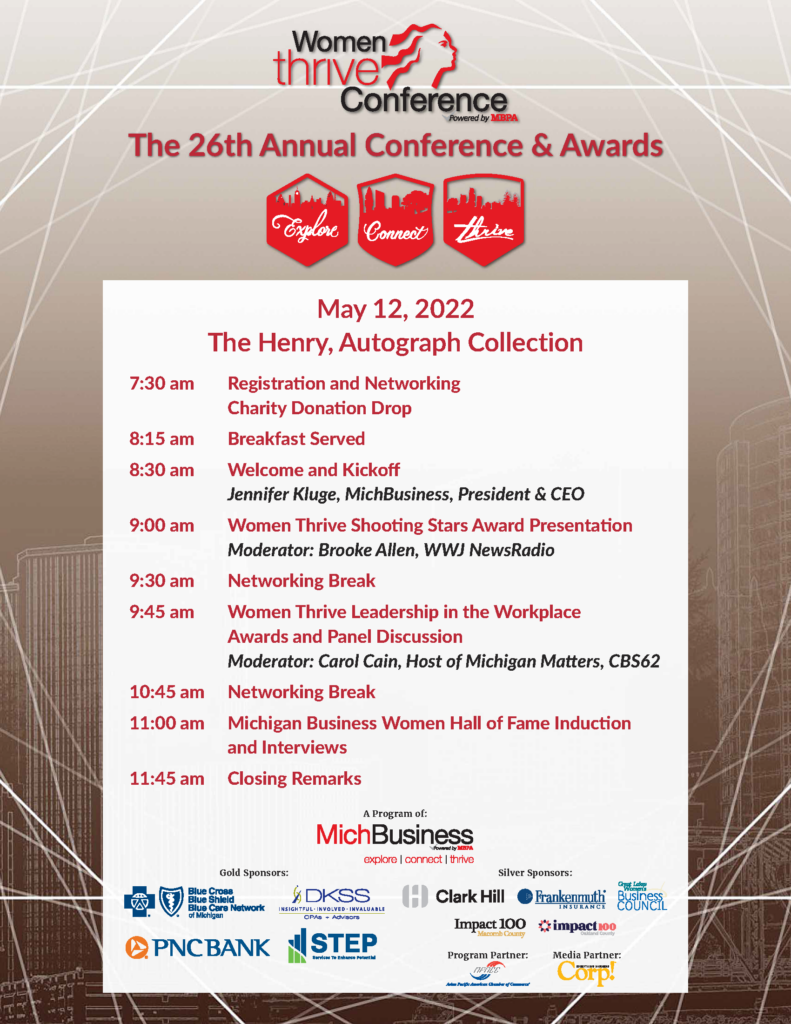 Explore | Connect | Thrive
---
MichBusiness annually honors Women Workplace Leaders who make significant contributions to their fields and the community. Established in 1996, the awards are bestowed in three categories:
SHOOTING STARSHonoring young women on the move.
DISTINGUISHED LEADERSHIPHonoring women who are change-makers and thought leaders in the workplace today.
THE MICHBUSINESS WOMEN LEADERS HALL OF FAMEHonoring women whose careers have reached exceptional levels of success and have elevated and encouraged women in the workplace.
Advised by a distinguished board of businesswomen and community leaders, The MichBusiness Women Thrive Conference offers a day of celebration, informative panel discussions, facilitated networking opportunities, with a focus on sharing knowledge.
Great Lakes WBC is a proud sponsor of this event
May 12, 2022 | The Henry, Autograph Collection, Dearborn
"Stronger and Better Together"