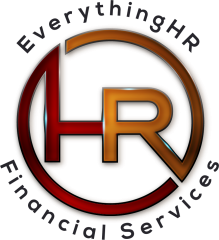 Felicia Harris established EverythingHR to provide cost-effective Human Resource products and services to businesses and organizations of all industries and sizes. Being coined as a human resource innovator, EverythingHR uses technology to provide educational information to business owners. Last year, Harris launched her podcast, the EverythingHR Podcast. The weekly show on BlogTalk Radio features experts across a variety of industries, including HR. "Things are ever-changing that are out of (a business owner's) control, and you have to be up to date on what those changes are," Harris said.
Due to COVID-19, Felicia contracted with the City of Detroit and Ferndale's Downtown Development Authority to provide free HR consulting and financial tools to businesses impacted by COVID-19. It helps them navigate the complexities relative to HR and financing options through the federal and local programs.
With the Citizens Bank grant, Felicia maintained her staff and monthly overhead, which bridged the gap until the payment cycle has kicked in. Now, Felicia Harris can offer pro-bono services to her fellow certified Women-Owned Businesses who need advice but may not afford it during this period of recovery. Felicia is grateful for the cash grant that has come at such a critical juncture in her business.