CORP! Magazine | Detroit, Michigan (February 16, 2021)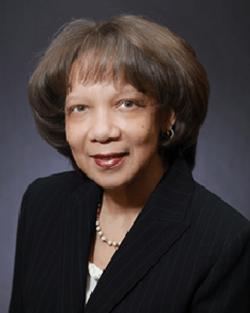 For years, CEED Lending has been helping Michigan businesses obtain funding they may not otherwise have been able to get.
Belinda Dubois
And while CEED – the lending arm of the Great Lakes Women's Business Council — has helped countless businesses over the years, the success of its programs hasn't stepped its leaders from finding new ways to help small businesses.
CEED's latest effort is the Oakland County Revolving Loan Fund, a $4 million initiative to help small businesses in Oakland County retain and add jobs and make improvements that move them forward in business.
The OCRLF is a lending program funded with a $3 million grant from the Economic Development Administration in Washington, D.C., and a $1 million contribution from Oakland County.
The fund provides loans ranging from $50,000 to $200,000.
"Dollars can be used to purchase equipment, inventory, we can use them for fixed assets," said Belinda Dubois, CEED's lending manager. "They can be used for improvements, if a business is moving into a new space and they need money for the buildout, these funds can be used for that."
Article from CORP! | February 16, 2022 | https://www.corpmagazine.com/features/cover-stories/ceed-lending-adds-loan-program-for-oakland-county-businesses/
---