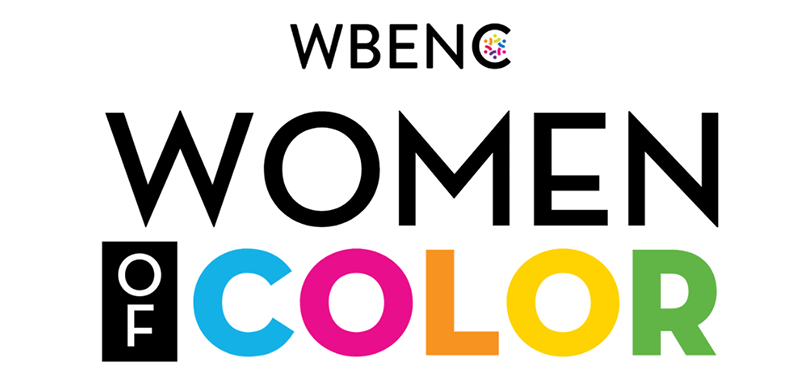 Register now for this dynamic session
Tuesday, July 11th, 3 PM – 5 PM EST
WBENC is pleased to invite you to attend "Women of Color: Strategies for Online Positioning and Boosting your Online Brand"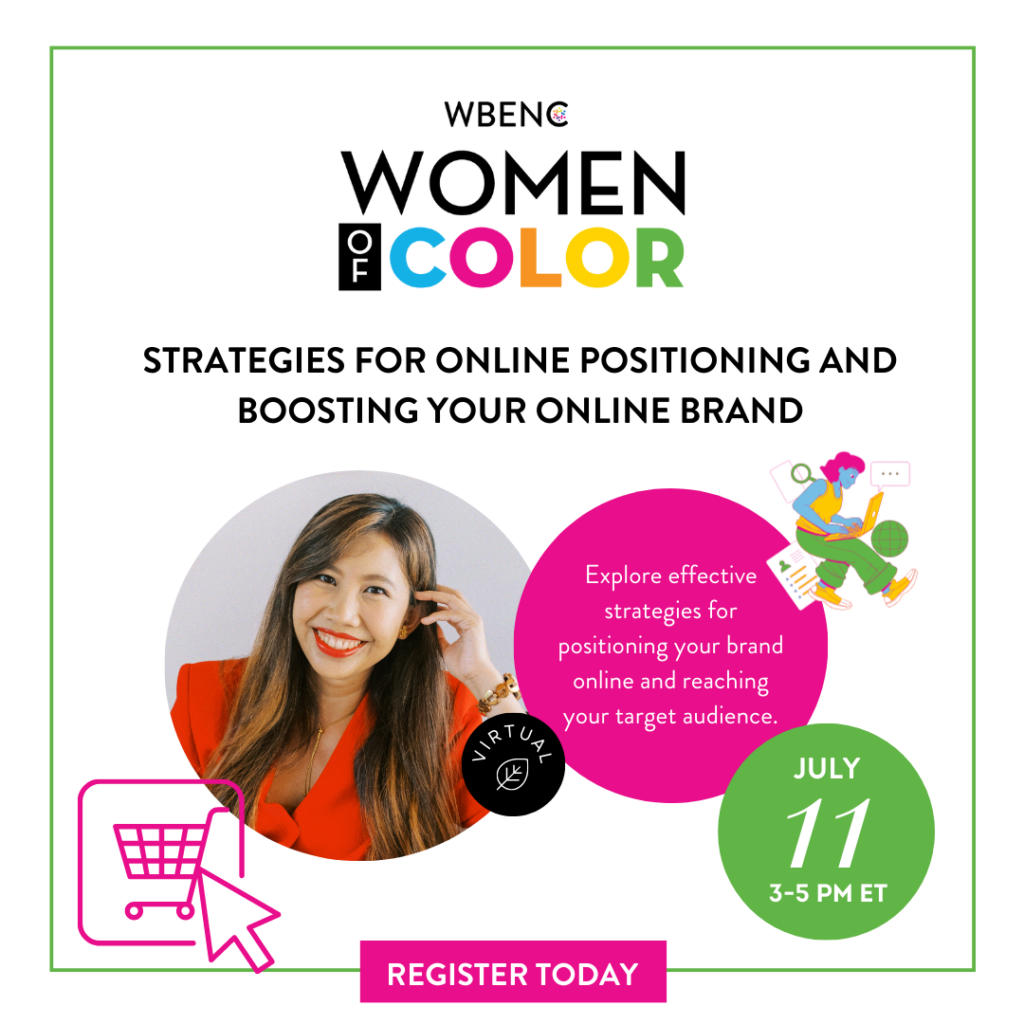 During the session, you will explore effective strategies for positioning your brand online and reaching your target audience. You will also gain practical insights and techniques to enhance your online visibility, credibility, and reputation, while learning key elements of successful online positioning. Whether you are a startup company, or an experienced entrepreneur looking to boost your brand to the next level, this session is for you!
By the end of this workshop, participants will be able to:
Gain insights into their target audience's needs and behaviors, enabling them to create more targeted and relevant online content and experiences.
Define their brand values, key points of differentiation, and positioning in order to establish a clear and compelling brand identity that resonates with their target audience.
Identify and evaluate online channels and platforms that align with their brand's goals and objectives, enabling them to effectively amplify their message, engage their target audience, and build meaningful brand interactions.
Join us to receive hands-on training on how to create a cohesive online brand identity and improve your online presence.
The WBENC Women of Color Program is an outreach and development program designed to build and strengthen a dynamic ecosystem for women of color entrepreneurs. While this session is targeted to women of color, all are welcome to attend.