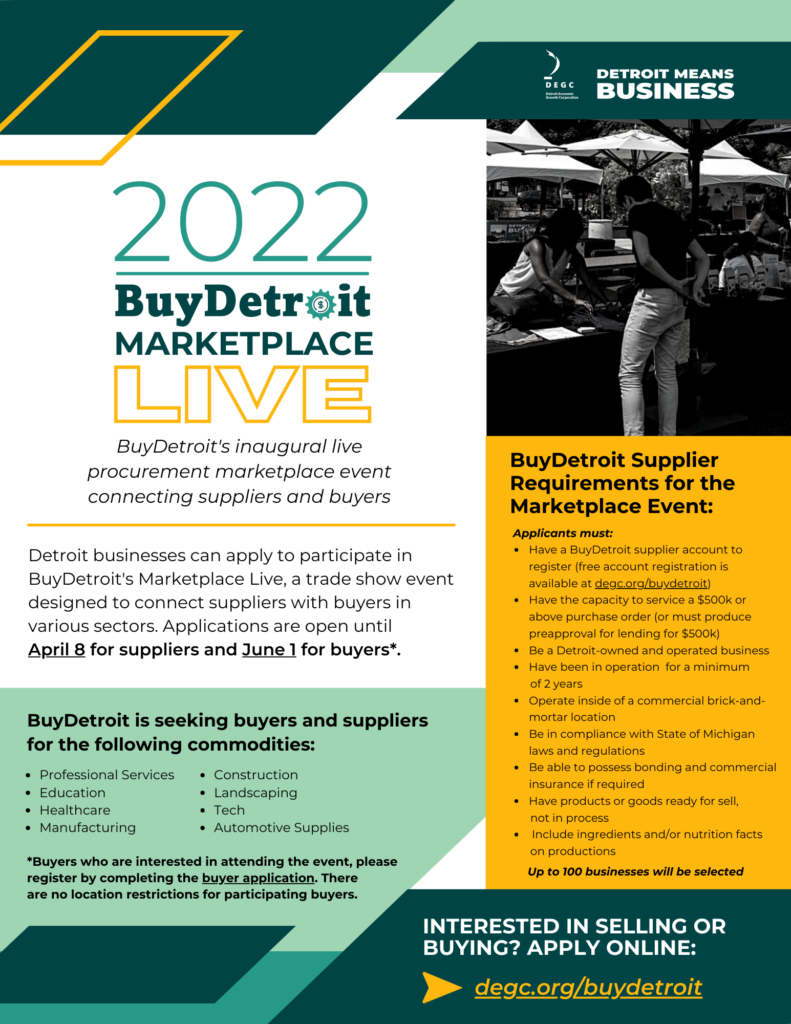 Calling all Detroit-based businesses!
Do you own a Detroit-based business that offers goods and services that is ready to sell on a large scale? If so, visit degc.org/buydetroit to learn how you can participate in the Marketplace Live event!

Take a look at the category of services in which we are looking to acquire for this event:
Professional Services
Education
Healthcare
Manufacturing
Tech
Automotive Suppliers
Construction
Landscaping
Hurry up and apply as up to 100 small businesses will be selected to participate and applications closes on March 21st.