May 1-7 2022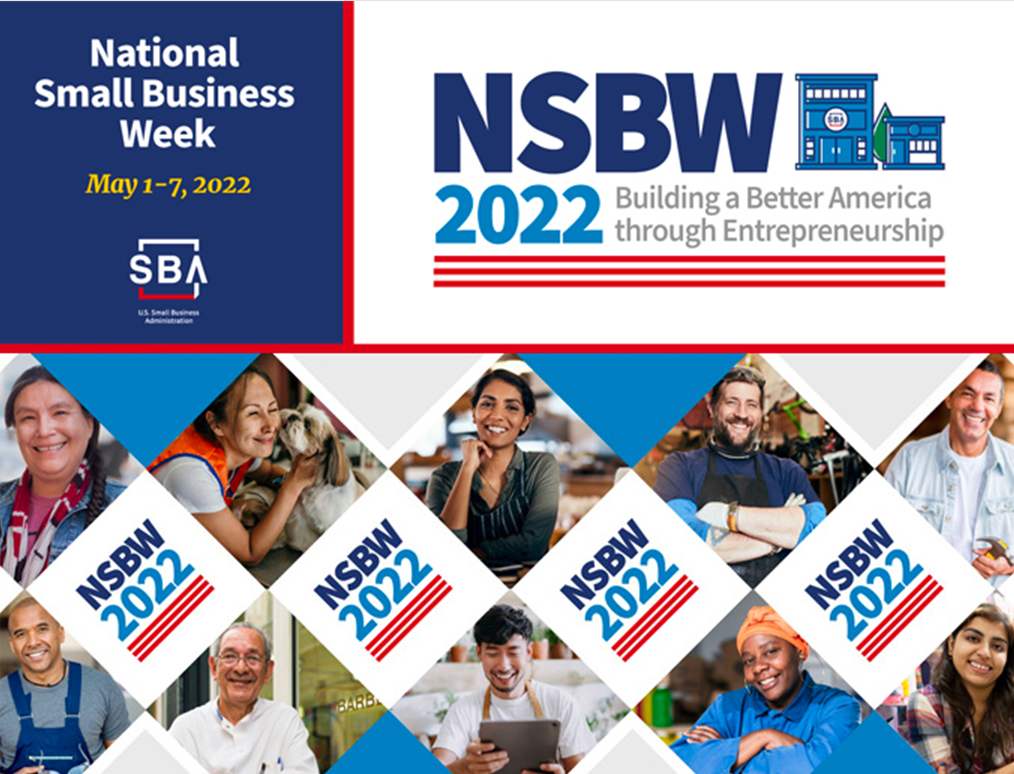 Building a Better America Through Entrepreneurship
National Small Business Week 2022 celebrates the resiliency and tenacity of America's entrepreneurs who are doing their part to power our nation's historic economic comeback.
Join us during the NSBW virtual summit as we share tools and information that entrepreneurs need to further power our economic growth, strengthen our supply chains, and deliver the products and services Americans depend on every day.
About National Small Business Week
For more than 50 years, the U.S. Small Business Administration (SBA) has celebrated National Small Business Week, which recognizes the critical contributions of America's entrepreneurs and small business owners.
View the NSBW 2022 cosponsor organizations.
NSBW Bus Tour
During National Small Business Week, SBA is hitting the road on a national bus tour. SBA Administrator Guzman will visit nine cities across the country and, in collaboration with the SBA's local offices, join local elected officials to celebrate America's 32.5 million small businesses who have played an integral role in powering our nation's historically strong economic comeback.
The "Building a Better America Through Entrepreneurship" tour will take place May 2 – 5 and feature stops in:
May 2- San Francisco, CA
May 3 – Denver, CO
May 4 – Atlanta, GA, Augusta, GA, and Columbia, SC
May 5 – Richburg, SC and Charlotte, NC
May 6 – Raleigh, NC and Norfolk, VA