Saturday, August 7th | 1 PM – 5 PM
Indy Global Village | 4233 Lafayette Rd, Indianapolis, IN 46254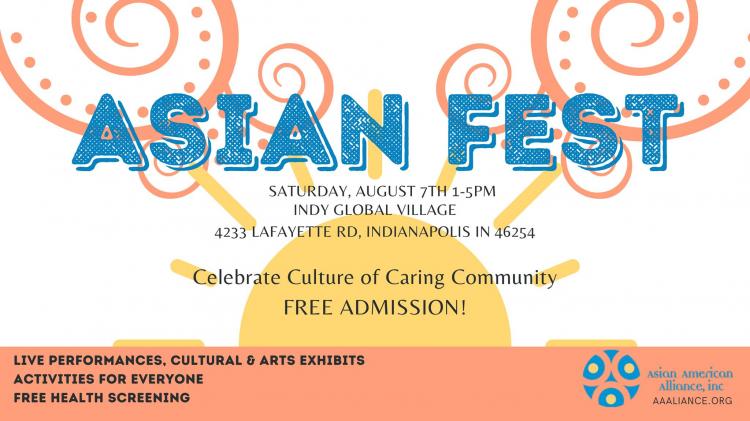 The annual Asian Fest is a colorful and exciting family-friendly affair and there is much to enjoy including fabulous traditional and festive fashions; contemporary and traditional dances and live performances, with some invite audience participation; opportunities to learn, exchange, and take home some beautiful memories. Mark your calendars and bring a friend!
You are welcomed to enjoy live performances, cultural & art exhibits, children's activities, and healthcare symposiums. The best part is that the event is absolutely FREE and you can experience Asia without leaving Indy. The Asian American Alliance will provide a free booth to 25 non-profits or Asian subgroups to share information about their services. These must be a 501(3)C organization or an organization providing free services to the community. If you are a business selling services or products then you can buy a booth or be a sponsor.
We are expecting over 1,000 folks to experience Asian art, cultural performances, and activities. There will be free health screening available to all the visitors. If interested in sponsoring the event then visit our website and fill out the sponsorship form.