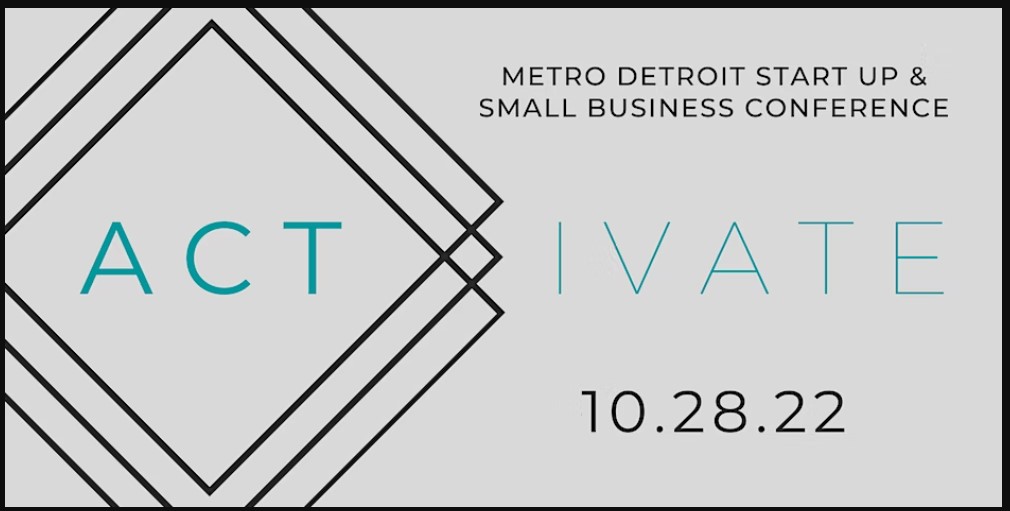 Are you an aspiring entrepreneur who needs some help getting your idea off the ground? Or are you a current small business owner looking for ways to elevate your business to the next level? If so, join us at Activate: Metro Detroit Start Up & Small Business Conference.
CEED Lending is looking forward to seeing you at ACTIVATE. Join us!
Fri, October 28, 2022, 8:00 AM – 5:00 PM EDT
Tickets $25 -$150
Agenda
8:00 am- Breakfast and Networking
8:45 am- Welcome
9:00 am- Keynote
9:50 am- Break
10:00 am- Session 1
11:00 am- Session 2
12:00 pm- Lunch including Vendor Showcase and Networking
1:00 pm- Session 3
2:00 pm- Panel Discussion
2:45 pm- BRAND NEW! Pitch Competiton
3:45 Wrap Up and Conclusion
We are excited to have some of the leading business experts in the Metro Detroit area.
Don't miss out on this opportunity! Purchase your tickets today!
Tickets include breakfast, lunch, sessions, and networking opportunities.
The program will include seminars, panel discussions, and networking opportunities to help you in the next stage of your entrepreneurial journey. Vendors will be on hand that can provide assistance with all of your small business needs as well! If you are looking for information on how to "Activate" your business, this is an event you will not want to miss.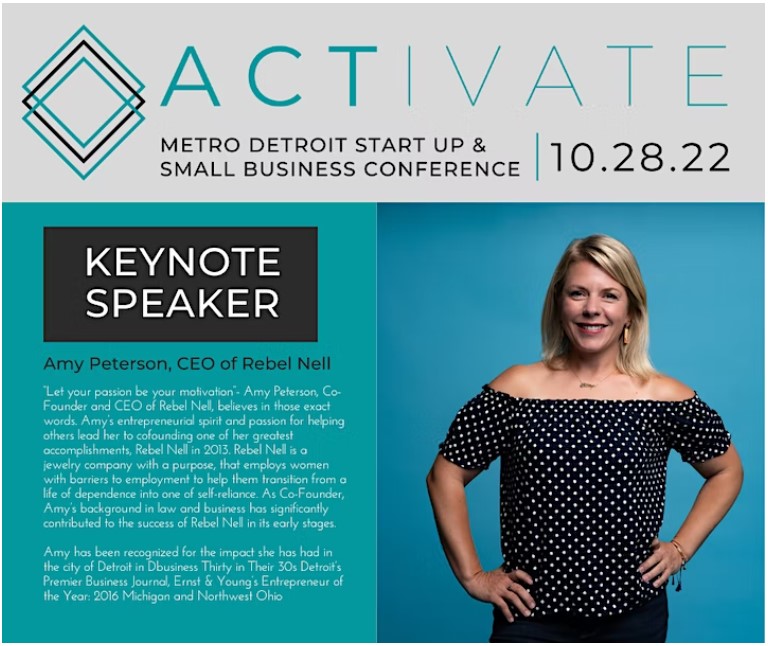 Learn more about Amy's thoughts on the importance of pivoting and her commitment to community and sustainability in this article from CanvasRebel.
The Early Bird Special ends October 15! Don't miss out!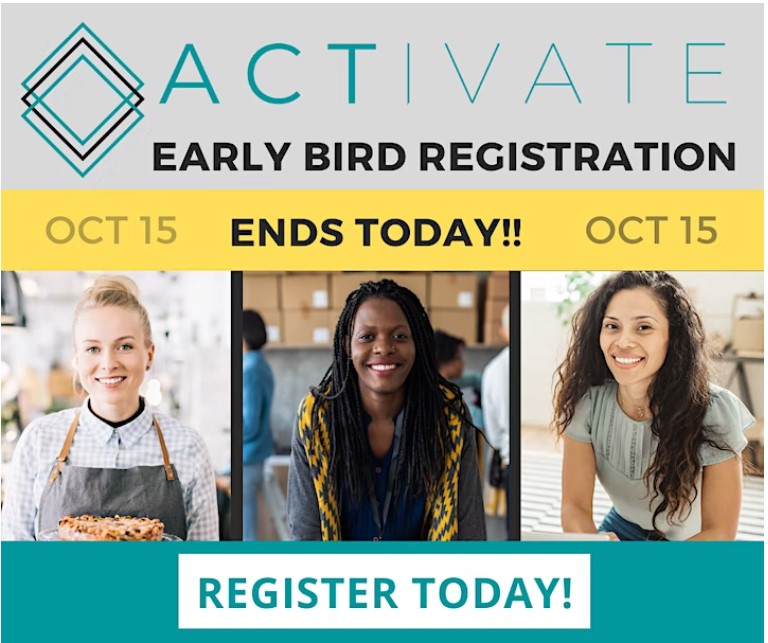 Announcing Cortney Smalley, Activate 2022 Facilitator!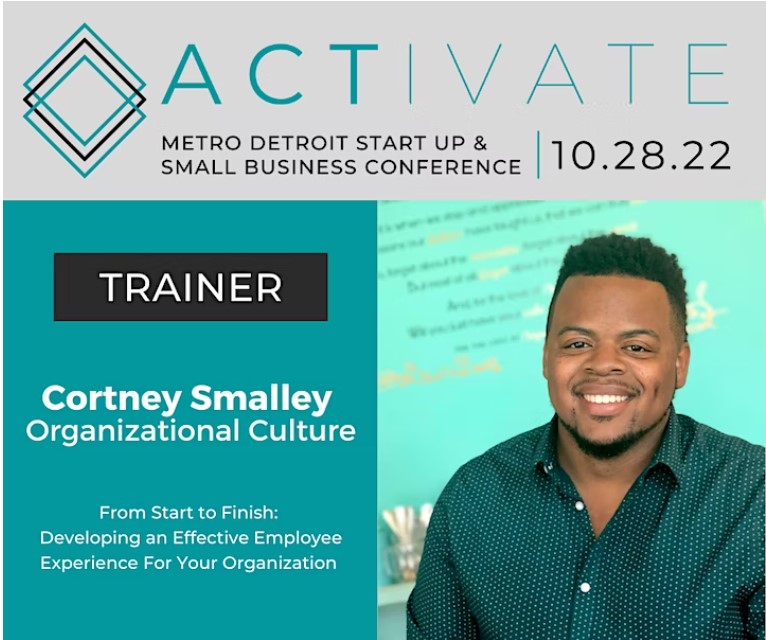 About the session
Every organization has an employee experience that helps to shape and design the climate and culture of your business. This "experience" begins when applicants submit an application and continues even after your team member resigns or retires. Join this facilitated discussion around strategies to develop an effective employee experience for new and current team members.
About Cortney
Cortney Smalley is a seasoned and experienced facilitator, organization development practitioner, and certified recruitment expert. Cortney has developed a unique interest in the realm of employee experience work. He focuses on creating and developing solutions to heighten the 'employee experience' for all within their respective organizations and workplace settings. Cortney is an avid human resources professional who is actively finding and initiating new ways to connect employees to meaningful and impactful career opportunities. He is a certified Professional Recruiter, DiSC Workplace Facilitator, and Certified Diversity & Inclusion Recruiter.
Cortney began his career in journalism & television broadcasting. He earned his bachelor's degree in Film, TV, & Media from the University of Michigan – Ann Arbor and his master's degree from the University of Detroit Mercy. Cortney is currently enrolled in the Doctorate in Organization Development & Change program at Bowling Green State University. He resides in Metro Detroit with his partner and two labradoodles.
Breaking News!
We are excited to announce the first-ever Activate Pitch Competition! Persuade our panel of judges that your business idea is the best of the group to take home thousands of dollars in cash prizes and business assets! Register today!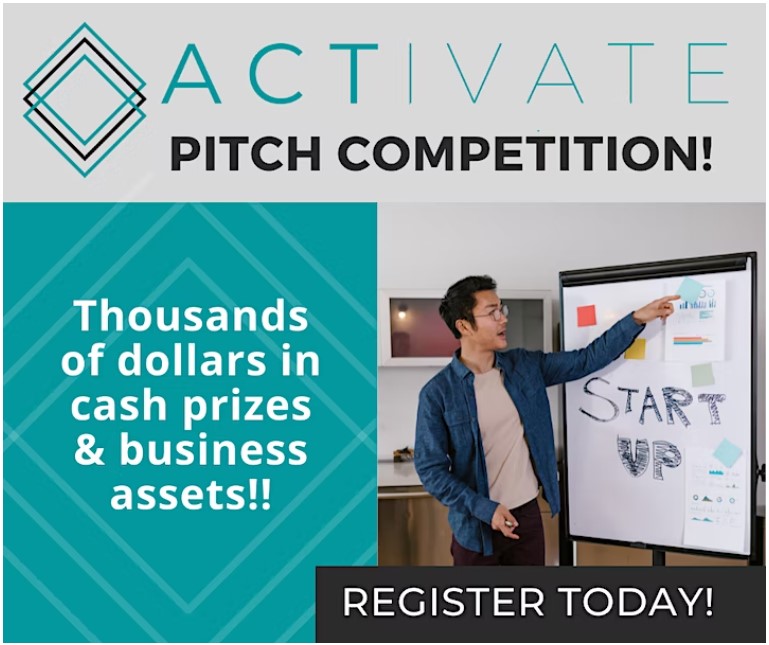 Promote your business or organization with a vendor table at Activate 2022!